Ascent Log
Take a look at our ascent log below, where you can find all of Adam Ondra's hardest climbs and boulder problems.
| Climb | Type | Suggested Grade | Date of Ascent | Notes |
| --- | --- | --- | --- | --- |
| Silence | Sport Route | 9c | 3rd Sep 2017 | Video |
| Change | Sport Route | 9b+ | 4th Oct 2012 | The first 9b+ in the world. Video |
| La Dura Dura | Sport Route | 9b+ | 7th Feb 2013 | Video |
| Move | Sport Route | 9b+ | 20th Aug 2013 | Video |
| Vasil Vasil | Sport Route | 9b+ | 4th Dec 2013 | UKC Post |
| Zvěřinec | Sport Route | 9b+ | 20th Nov 2022 | Instagram Post |
| B Je To | Sport Route | 9b | Sep 2023 | Adam has established Croatia's first 9a route. 8a Article |
| La Capella | Sport Route | 9b | 16th Feb 2011 | |
| La Planta de Shiva | Sport Route | 9b | 7th Apr 2011 | |
| Chilam Balam | Sport Route | 9b | 13th Apr 2011 | Video |
| Chaxiraxi | Sport Route | 9b | 27th Mar 2013 | Video |
| Iron Curtain | Sport Route | 9b | 3rd Aug 2013 | Instagram Post |
| C.R.S. | Sport Route | 9b | 2nd Nov 2015 | |
| Robin úd | Sport Route | 9b | 5th Oct 2016 | Video |
| Mamichula | Sport Route | 9b | 2nd Feb 2017 | |
| Queen Line | Sport Route | 9b | 18th Apr 2017 | |
| Move Hard | Sport Route | 9b | 10th Jul 2017 | |
| One Slap | Sport Route | 9b | 13th Nov 2017 | |
| Eagle-4 | Sport Route | 9b | 13th Feb 2018 | Video |
| Disbelief | Sport Route | 9b | 20th Jul 2018 | Instagram Post |
| Taurus | Sport Route | 9b | 23rd Dec 2021 | Instagram Post |
| Bomba | Sport Route | 9b | 2nd Mar 2022 | Instagram Post |
| Wonderland | Sport Route | 9b | 22nd Mar 2022 | Instagram Post |
| Golpe de Estado | Sport Route | 9b | 13th Mar 2010 | |
| Fight or Flight | Sport Route | 9b | 10th Feb 2013 | Video |
| First Round, First Minute | Sport Route | 9b | 3rd Feb 2014 | Planet Mountain Interview |
| Stoking the Fire | Sport Route | 9b | 19th Feb 2016 | Video |
| Lapsus | Sport Route | 9b | 20th Apr 2017 | |
| Neanderthal | Sport Route | 9b | 12th Feb 2019 | Instagram Post |
| Erebor | Sport Route | 9b | 9th Nov 2021 | Instagram Post |
| The Lonely Mountain | Sport Route | 9b | 28th Dec 2021 | |
| Terranova | Boulder | 8C+/V16 | 10th Nov 2011 | Video |
| Ledoborec | Boulder | 8C+/V16 | 24th May 2020 | |
| Brutal Rider | Boulder | 8C+/V16 | 25th May 2020 | 8a Post |
| Gioia | Boulder | 8C+/V16 | 6th Dec 2011 | Video |

Kit Bag
Adam Ondra's sponsors include some of the biggest names in the outdoor world. La Sportiva has long been his shoe sponsor, while Mammut has recently replaced Black Diamond as the big sponsor for the remainder of his climbing hardware.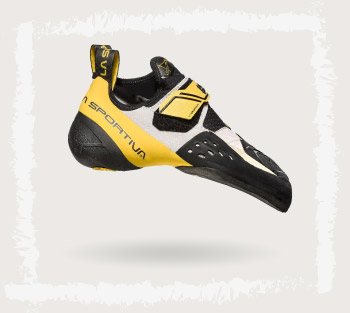 La Sportiva Solution
Ondra"s most used's go-to shoe frequently on steep outdoor sports and bouldering.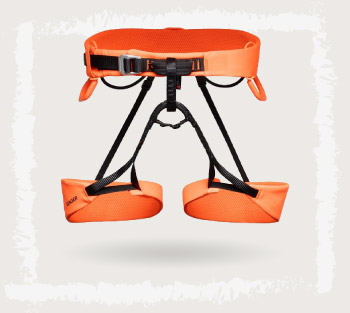 Mammut Sender Harness
Adam's conquered new heights with the Mammut Sender Harness. Lightweight design and performance-oriented fit.
Mammut Workhorse
Ergonomic carabiners are designed for durability and smooth clipping during climbing.
Mammut Crag Sender
A 9mm, 80-meter rope Ondra uses for many of his single pitch projects.
Mammut Neon Pack
45-liter capacity, offering excellent organization, comfort, and durability.
Mammut Slam Pad
A small pad Ondra used for small sport lines that could result in ground falls.

Climbing Career
If there is one name that is synonymous with record-breaking climbing it's Adam Ondra. This Czechia native has been climbing at the highest level – both on rock and the competition scene – for over a decade. Although he is a bouldering and sport climbing specialist, he also made the first ascent of the hardest big wall climb ever attempted, the Dawn Wall. Ondra is frequently regarded as the best climber ever by outdoor publications as well as by fellow professional climbers like Alex Honnold and Magnus Midtbø.
Ondra has successfully completed 180 ascents of 9a or harder and is one of the very few to achieve the grade of 9c (5.15d). He also belongs to the exclusive group of 7 climbers who have climbed 9b+, of which he was the first to send this illusive grade with his ascent of Change in October 2012.
Learning The Ropes
Adam got a very early entry into rock climbing, first getting an introduction to the sport at the age of three. His parents, both of which are passionate climbers, would take him and his two siblings to crags around Brno, a southern city in Czechia where Ondra grew up.
Ondra was instantly hooked on the sport. At age 7, holds were bolted onto the walls of Adam's room, ceiling, and even down the hallway, allowing the young prodigy to hone his craft. There were rules though; chalking up had to be done in the bathroom, and he had to climb barefoot so as to not mark the walls.
His early years of training clearly paid off. In 2001, at just 8 years old, Ondra onsighted his first 7b+, an impressive feat for such a young age. A year later, he laid claim to a handful of new milestones, a 7c+ onsight and an 8a redpoint. It was becoming clear Ondra was on course to change the future of climbing.
Competition Climbing
At the age of 14, Adam Ondra joined the European Youth series in 2007 and quickly dominated the competition scene. After a shaky start to his competition career and a 10th place finish in Imst, Austria, Ondra went on to claim a 1st place podium in every European Youth Series event for the next two years.
In 2009, at the age of 16, Ondra met the minimum age requirement to compete at IFSC World Cup events. Despite finishing in 3rd place in the Hall Bouldering World Cup, his first appearance in the adult category, Ondra would go on to claim his first IFSC World Cup podium in Barcelona in August 2009 and eventually finish first in the overall season rankings. That same year he also won the Lead World Championship title for the first time.
Between 2009 and 2021, Ondra earned a spot on over 36 podiums at World Cup events. He also won 11 IFSC World Champions titles and is the only male competitor to win both the Lead and Boulder championships in the same year. The only other person to do this is Janja Garnbret.
Tokyo Olympics
Ondra's road to the Tokyo Olympic Games got off to a rocky start after an alleged bolt-stepping incident at the Hachioji World Champion, which saw him finish in 18th place. At the next qualification event, it looked like it could be another missed opportunity to qualify for Sport Climbings Olympic debut after Ondra came down with an illness during the Toulouse Combined Qualifier event. Nevertheless, Ondra pulled off a heroic performance, finishing last in speed, third in bouldering, and first in lead. This result earned him a second-place finish at the event and secured his spot at the 2020 Olympic Games.
Despite being a top favorite for a place on the podium, Ondra's dreams of an Olympic medal never materialized. Ultimately Ondra's hopes of winning a medal were dashed by the fact he was a very weak speed climber compared to the other finalists, as well as the aggregate scoring that created the ability for hugely volatile position changes.
After the qualification round, Ondra placed fifth, with the top eight athletes progressing through to the finals. His finals got off to a promising start, managing to set a speed PB and finishing fourth in the standings after the first event. However, when it came to bouldering, which is usually one of Ondra's stronger disciplines, Ondra finished in a disappointing sixth place with only one top and two zones.
When it came to the lead wall, it looked like Ondra might seal a second-place finish after reaching hold 42, which was the highest of any climber that had gone before him. This was short-lived though, after Jakob Schubert, the last competitor completed the route and ultimately saw Ondra finish the Games in sixth place.
Notable Ascents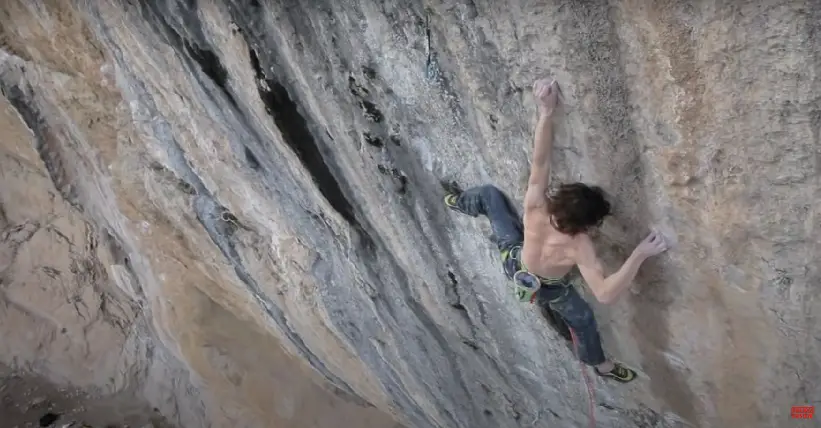 While Ondra has had a successful career as a competition climber, his achievements on artificial walls pale in comparison to his achievements on the rock. Ondra has completed some of the hardest routes in the world, including an impressive collection of first ascents and repeats of notoriously difficult sport climbs and boulder problems.
Early 9a Ascents
Although he has been climbing grades most of us will never achieve whilst even before school, Ondra's induction into the world-class climbing elite came after his first 9a ascent. In 2006, at the age of just 13, Ondra successfully toped out his first confirmed 9a route Martin Krpan at Misja Pec, Slovenia. More 9a's quickly followed including his own FA of Perla Východu in 2007 and an ascent of the legendary Action Directe in 2008. He also claimed the scalps of many iconic 9a+ routes too including La Rambla in 2008 and Papichulo and Open Air in 2009.
The First 9b+
Ondra continued to show his dominance as a world-class climber over the next few years. One of the best examples of this is his first ascent of Change in 2012. The FA of this line in Flatanger, Norway marked a new chapter in climbing history, becoming the first 9b+ ascent ever recorded. Again, just five months later, Ondra went on to claim the second 9b+, with the first ascent of La Dura Dura, a prize both he and Chris Sharma were battling for.
Silence
However, of all Ondra's impressive ascents, it's his FA of Silence that represents the pinnacle of his impressive achievements. Like Change, Silence is also located in the Hanshallaren Cave in Flatanger and was bolted by Ondra at around the same time in 2012. However, this project stood for significantly longer, which he eventually managed to complete on the 3rd of September 2017. Ondra cautiously awarded the route the elusive grade of 9c, stating it was much harder than anything else he had ever done.

FAQs
Have some more questions that weren't covered above? We've done the digging into the most searched Ondra questions and attempted to answer them below.

Video Library