Ascent Log

Kit Bag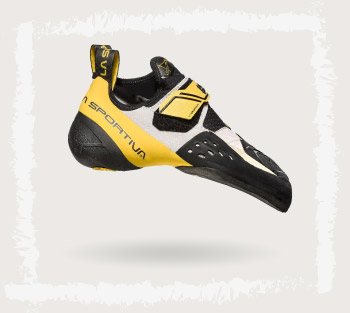 La Sportiva Solution
Nalle's go-to climbing shoe for his most iconic highball and sport routes.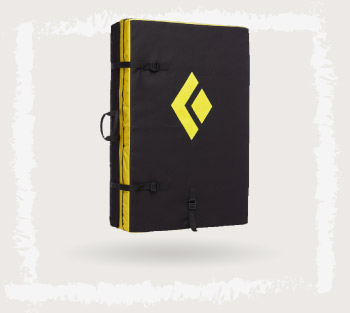 Black Diamond Circuit
The smallest, and cheapest, bouldering pad in the Black Diamond range.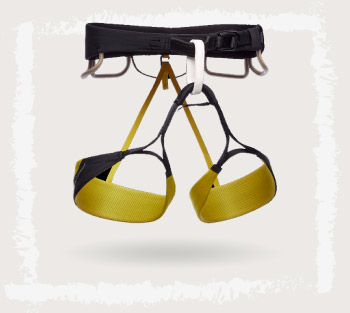 Black Diamond Zone
A lightweight harness with a minimalist design, ideal for sport climbing and gym sessions.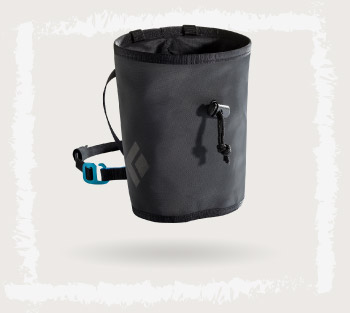 Black Diamond Creek
A durable chalk bag with a secure closure for easy access to chalk during climbs.

Climbing Career
Learning The Ropes
Nalle Hukkataival got his first taste for climbing at the age of 12 after a trip to his local climbing gym during a school sports day. Although he confesses that he didn't naturally take to the sport at first, he enjoyed the challenge, so decided to join the local youth club.
Nalle quickly went from climbing three days a week to spending every day at his local climbing wall. He was soon able to climb even the most difficult routes in the gym but became demotivated by the lack of challenges and subsequently quit climbing.
Competition Climbing
About a year later, the young Finn tried his hand at bouldering and became instantly hooked. He rediscovered the challenge and diversity that first drew him to the sport and from then spent every free moment on the rock. A few years later, at the age of 16, he won the Finnish Bouldering Nationals.
In 2003, at the age of 17, Hukkataival made his international debut competing in the Nordic bouldering championships in Oslo, Norway. Although he wasn't yet at the minimum age to compete in the Finnish national team, the coach made an exception after seeing Nalle's potential. The decision paid off, as Nalle went on to finish in first place.
A year later, Nalle finished 5th in the Bouldering World Championship in Munich, placing him as Scandinavia's top-ranked climber. In 2006, after six months of mandatory military service, Nalle was invited to the legendary Arco Rockmaster, where he would go to win the competition and subsequently land his first sponsorship with La Sportiva.
A few months later he would also go on to finish second in the European Bouldering Championship.
Although competition climbing had never been the focus of Hukkataival's career, between 2004 and 2011 he would compete in 14 World Cup events, with his best result being a 3rd place finish in Grindelwald, Switzerland in 2007. He would also go on to be a 4-times Nordic Champion and 8-time Finnish Champion.
Notable Ascents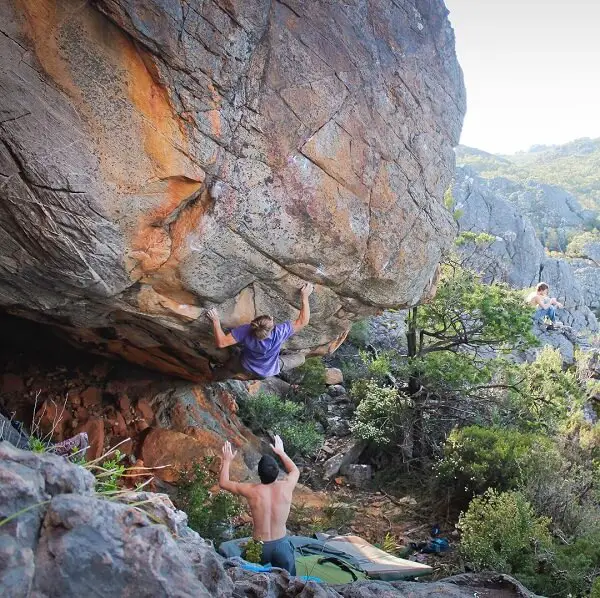 Early on in Nalle's career, he was drawn to the hardest boulder problems, elevating the standard of Nordic climbing. Running out of challenges in the gym, Hukkataival looked to the outdoor bouldering scene in search of something more testing. He quickly set the new standard for Scandinavian bouldering, laying claims to Finland's first 8B, as well as the 8B+, Living the Dream. He also put up Circus Elephant Syndrome, widely considered as Scandinavia's first 8C boulder problem.
After turning 18 and gaining a driving license, Nalle bought a VW van and spent several years traveling the continent in search of bigger and better challenges.
One of his first trips was to Cresciano, Switzerland where he bagged repeats of notoriously hard problems, like the 7th ascent of Fred Nicole's Dreamtime, an ascent that helped raise the profile of the then-known Finnish climber.
Over the following years, Nalle started to travel further afield in pursuit of harder problems. In 2009 alone, the road would take Nalle to Italy, Switzerland, Austria, Japan, the USA, and South Africa. In the US, Nalle would go to Colorado and claim an ascent of Jade (V15), as well as Nuthin but Sunshine, V13, and the first ascent of Sunseeker V13. It didn't just stop there. In Hueco Tanks he crushed Tequila Sunrise V13 FA, Full Throttle V13, and Barefoot on Sacred Ground V12.
In July 2009, Hukkataival made his way to the iconic South African bouldering destination of Rocklands. Although Nalle had first visited the Rocklands years prior, he hadn't quite found what he was looking for, until he saw Project Real Big. He wasn't able to dabble in this magnificent arete on his first trip to SA, but in 2009 he returned with determination.
Failure after failure, and falling off the very last hold numerous times, he finally sent it after 12 days of hard work, physically and mentally. He called it Livin' Large. A very fitting name for the gnarly highball arete. He's also established other iconic boulders in the Rocklands, like The Finnish Line; a fitting name for the Fin.
Throughout his career, Nalle has climbed in over 30 countries across America, Australia, Europe, Asia, and Africa. He has sent some very impressive boulders, but his most notable ascent is his FA of Burden of Dreams. Burden of Dreams is the first V17 boulder and is located in Lappnor, Finland. It consists of 8 moves with virtually non-existing holds and took Nalle nearly four years and 4000 tries before he finally topped out.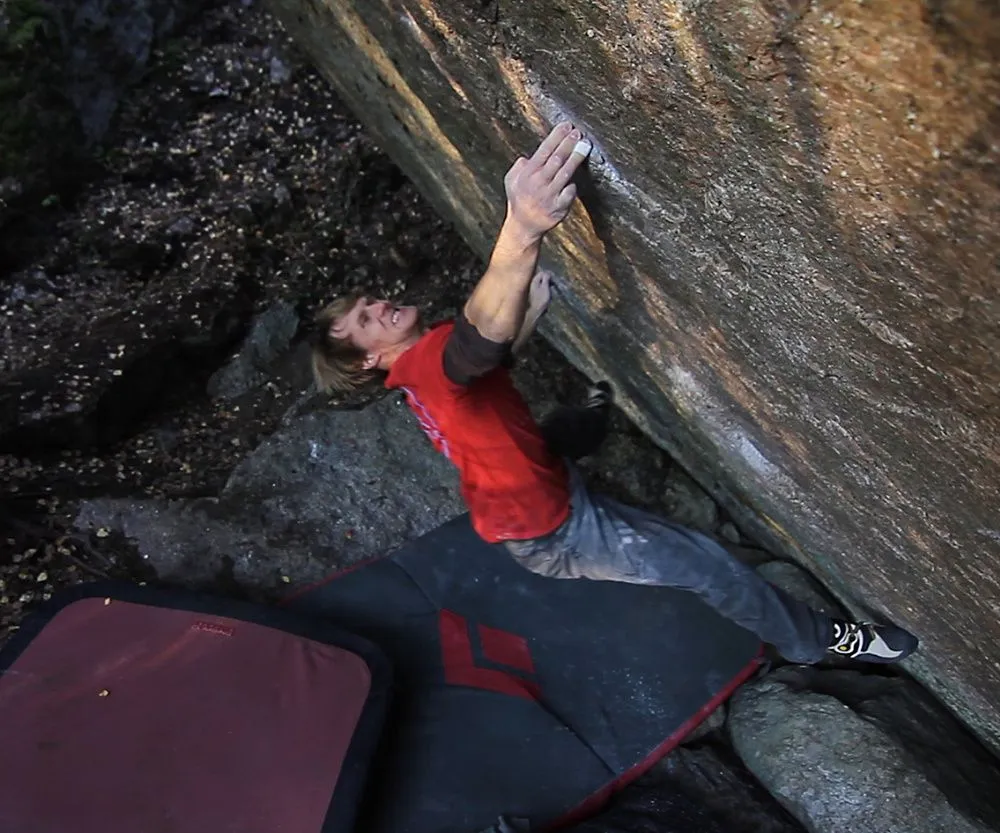 Video Library