Ascent Log
| Climb | Type | Suggested Grade | Date of Ascent | Notes |
| --- | --- | --- | --- | --- |
| Ali Hulk (extension total sit start) | Sport Route | 9a+/b | 29th Sep 2020 | 5th ascent of Ali Hulk Extension. Instagram Post, Gripped Magazine and Video |
| Biographie | Sport Route | 9a+ | 30th Jul 2007 | 4th ascent. Video and Planet Mountain |
| La Rambla Extension | Sport Route | 9a+ | Mar 2019 | Dave climbs one of his hardest routes. Instagram Post |
| Coup de Grace | Sport Route | 9a/+ | 31st Oct 2005 | FA. UKC Article |
| The Fly | Sport Route/Boulder | 9a/V14 | 7th Apr 2000 | FA. Dave led the route with only two bolts for protection. If climbed as a boulder, it's graded a V14. Climbing Magazine |
| Action Directe | Sport Route | 9a | 21st May 2001 | Fourth ascent. Planet Mountain |
| Thor's Hammer | Sport Route | 9a | 5th Oct 2015 | Rock & Ice Magazine |
| Chocholoco | Sport Route | 9a | 14th Oct 2009 | |
| Abyss | Sport Route | 9a | 3rd Oct 2009 | |
| Kryptonite | Sport Route | 9a | 14th Sep 2008 | |
| Bunda De Fora | Sport Route | 9a | 6th Sep 2007 | |
| Ali-Hulk (de pie) | Sport Route | 9a | 27th Jun 2007 | |
| Esclatamasters | Sport Route | 9a | 8th Mar 2007 | |
| A Muerte | Sport Route | 9a | 7th Dec 2006 | |
| Bain de Sang | Sport Route | 9a | 13th Apr 2005 | |
| Psychedelic | Sport Route | 9a | 18th Nov 2001 | |
| Celestite | Boulder | V16/8C+ | 28th Mar 2023 | FA at the age of 41! One of his hardest boulders to date. Instagram Post |
| Euclase | Boulder | V16/8C+ | 20th Apr 2022 | FA. Instagram Post |
| Creature from the Black Lagoon | Boulder | V16/8C+ | Oct 2016 | Second ascent. Gripped Magazine |
| Hypnotized Minds | Boulder | V16/8C+ | Oct 2019 | Video and Instagram Post |
| Fuck the System | Boulder | V16/8C+ | 25th Jun 2022 | Instagram Post |
| The Story of Two Worlds | Boulder | V15/8C | 9th Jan 2005 | SOTW became the new standard for V15 bouldering after Dreamtime was downgraded. |
| From Dirt Grows the Flowers | Boulder | V15/8C | 7th Mar 2005 | |
| The Bridge of Ashes | Boulder | V15/8C | 8th Mar 2013 | Video |
| Foundations Edge | Boulder | V15/8C | 15th Oct 2013 | Instagram Post and Climbing Narc |
| Topaz | Boulder | V15/8C | 12th Oct 2016 | Instagram Post |
| Black Eagle Assis | Boulder | V15/8C | Aug 2018 | Facebook Post |
| Petrichor | Boulder | V15/8C | 2019 | Video |
| Cassim | Boulder | V15/8C | 2nd Nov 2022 | Instagram Post |
| Warrior Up | Boulder | V15/8C | 4th Sep 2010 | |
| White Noise | Boulder | V15/8C | 7th Oct 2012 | |
| Paint it Black | Boulder | V15/8C | 28th Apr 2012 | |
| Spray of Light | Boulder | V15/8C | 28th Jul 2015 | |
| Roadkill | Boulder | V15/8C | 6th Dec 2021 | Instagram Post and Video |
| Primitivo | Boulder | V15/8C | 12th Feb 2022 | Instagram Post |
| 4-Low | Boulder | V15/8C | 28th Feb 2022 | Second ascent. Instagram Post |
| La Rustica | Boulder | V15/8C | 2nd Apr 2022 | Instagram Post |
| Peace Corps | Boulder | V15/8C | 14th Apr 2023 | Instagram Post |
| The Wheel of Life | Boulder | 8C/9a | 8th June 2012 | 6th ascent. UKC Article |
| Big Paw | Boulder | V15/8C | 27th Nov 2008 | FA. |

Kit Bag
Five Ten Hiangle
Petzl Hirundos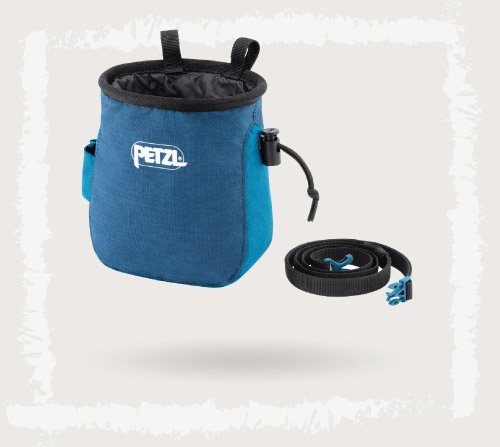 Petzl Saka Chalk Bag
Petzl Cirro Crashpad
Friction Labs

Climbing Career
Learning the Ropes & Competition
Born in the flatlands of Maine, USA, Dave discovered rock climbing at the age of 16 years old. He was introduced to the sport by a friend from his skiing team and became instantly hooked. It took him only four years to become one of the strongest climbers in the States, having already climbed around two dozen hard routes ranging from 8b+ to 9a.
Not really into competition climbing, Graham's IFSC record features a single attempt at participating in the International Event in L'Argentiere in France in 2001, where he came out in 15th place out of 74 participants.
His outdoor stats on boulders and sport climbs tell a very different story. With such a long list of accomplishments, we can roughly say that his first recorded hard climb and FA was China Beach (8c), and his first hard boulder was Nothin' But Sunshine (8B), both in 2000.
Overall, Dave has climbed around 500 sport routes graded 8a and 9a/+ with over 140 of them being onsighted. He has also climbed over 700 boulders between V11/8A and V16/8C+ with around 40 of them being flashed.
In terms of his most recent accomplishments, Dave appears to have returned to his first love, bouldering. In 2023, he FAd Celestine V16/8C+ and solved the Peace Corps V15/8C boulder problem, both in Switzerland.
Established Routes
Not only has Dave climbed some of the hardest sport and boulder problems in the world, he also has a keen eye for establishing new routes. He has been instrumental in pushing the boundaries of the sport and key figure in the climbing community. Among his many contributions, four routes stand out as particularly significant: Alphane, Off the Wagon, Big Paw, and Story of Two Worlds. Dave is a huge fan of the climbing in Switzerland as many of the routes he's established are there. It's safe to say that Dave has made Switzerland synonymous with cutting-edge bouldering.
Here are some of the hardest routes he's established in Switzerland.
Alphane (V17)
Alphane is a testament to Graham's vision and perseverance. He first spotted this line in the early 2000s but abandoned it, as V15 was then the hardest established grade. The idea of a V17 seemed almost unfathomable at the time. Instead, he FAd Alphane Moon (V11). It wasn't until April 2022 when Shawn Raboutou made the first ascent of Alphane.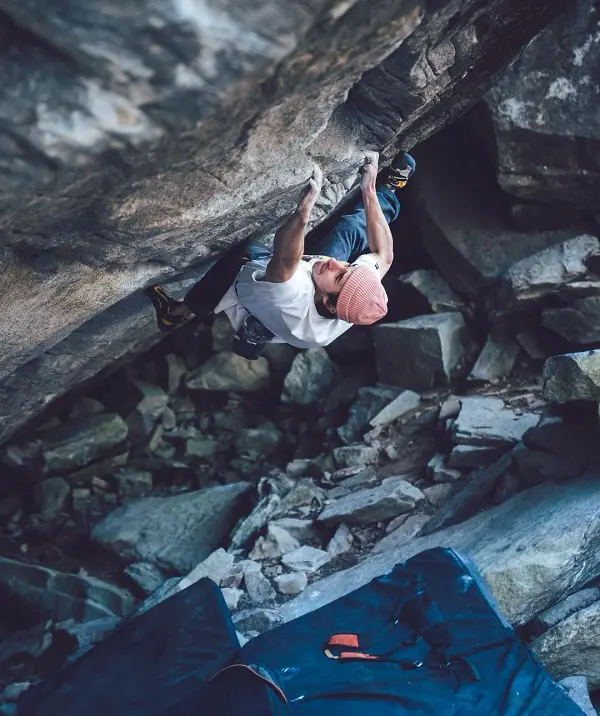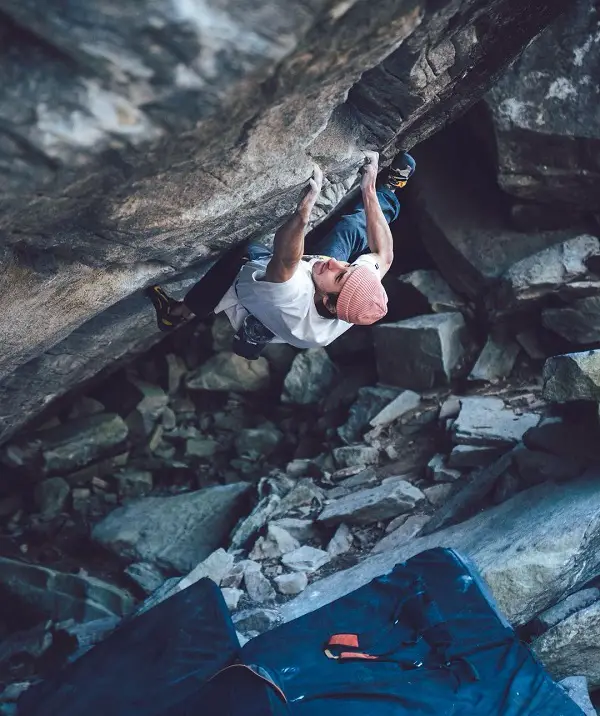 Off the Wagon (V16)
Off the Wagon is another iconic route established by Graham in Switzerland. Known for its technical difficulty and aesthetic appeal, this problem has attracted climbers from around the world.
Big Paw (V15)
Big Paw is a classic example of Graham's ability to find and develop new lines. Located in Chironico, Switzerland, this boulder problem is renowned for its powerful moves and intricate sequences. Graham's establishment of Big Paw added to Switzerland's reputation as a hub for elite bouldering.
Story of Two Worlds (V15)
The Story of Two Worlds marked a significant moment in bouldering history. After Fred Nicole's Dreamtime was downgraded, Graham's ascent of Story of Two Worlds set a new benchmark for the V15 grade.
Notable Ascents
Biographie
In the summer of 2007, exactly seven years after Chris Sharma's FA, David Graham managed to send the now-classic 9a+, Biographie/Realisation climb in Ceuse.
After spending some time with Sharma in Spain, Graham finally got to tick Biographie off the list, successfully sticking the 60 moves for this climb.
This wasn't Dave's first encounter with the route; in 2001, he assisted Sharma by belaying him throughout the entire process. Graham has been trying the route on and off since Sharma's ascent, according to Josh Lowell in a news thread in UK Climbing.
Dave's Climb was the fourth ascent of the route, prior to him, Biographie had been climbed by Sylvain Millet and Pataxi Usobiaga.
Ali Hulk (extension total sit start)
In 2020, Dave brought a new perspective to the constantly changing climb of Ali Hulk, transforming it into the Total Sit Start Extension. He managed this by adding an extra 15 moves to the already 35-move hard boulder entry into Ali Hulk Sit Extension (9a). Graham's clever move transformed the Ali Hulk Cave route into his first 9b redpoint, earning him a well-deserved spot in the 9b climbers club.
In 2020, Dave brought a fresh perspective to Ali Hulk's ever-changing climb, transforming it into the Total Sit Start Extension. He accomplished this by adding 15 moves to Ali Hulk Sit Extension's already 35-move hard boulder entry (9a). Graham's astute maneuver turned the Ali Hulk Cave route into his first 9b redpoint, earning him a well-deserved spot in the 9b climbers club.
Dave spent the majority of his 2020 summer in Rodellar's Ali Hulk Cave, where he made his second ascent of the Fin de Ali Extension Sit Start (9a+) variant before claiming his 9b.
Aside from the complexity of Graham's route, the send proved especially difficult due to the high humidity and extreme heat.
UK Climbing published an excerpt from Dave's Instagram account, in which he described the battle with this boss Hulk. 
"I somehow kept doing "one more move" (the mantra) until I made it through the Extension portion. This is where I got nervous. It was time not to punt. I hung in the last shitty rest rapidly shaking either arm preparing for the past section of real resistance, and launched. Move by move I executed my beta, completely focused, only until the last move of the route. I rocked over my foot, locked off, assuming I would pitch, reached for the last jug, and BOOM. Summit. I couldn't believe what happened, still can't. One of my most memorable and rewarding ascents in my life."
Truly an amazing climb, and Dave's creativity in finding new ways to approach "old" routes never ceases to amaze.
Celestine
In 2023, Dave Graham, aged 41, still rocks the climbing world, having finished one of the hardest boulder problems in his career, Celestine 8c+/V16, in Valle Bavona, Switzerland.
Dave's first encounter with the hardest boulder problems in the world started back in the year 2000, having flashed C'Etait Demain (8a).
While talking to 8a.nu about the process, Graham said that he "approached this problem with zero expectations every session as I really wanted it, but the style of climbing required patience, balance, and a laser sharp focus, hard things to bundle all together; there was no just "trying hard".
Later in the interview, he stated that "the fight" took him three sessions to piece together the entire route and that he always doubts his abilities when confronted with such difficult boulders, but he was very proud of his ability to succeed and the climb was "majestic."
Naturally, the question of how climbing feels after more than two decades as a pro arose.
Graham stated that he feels stronger, healthier, and has a better attitude toward climbing now that he has practiced more patience.
Never get pissed, it is not wise!!! I am feeling strong!! – That could literally be one of my favorite quotes in climbing now.

Video Library