Ascent Log
| Climber | Suggested Grade | Date of Ascent | Notes |
| --- | --- | --- | --- |
| Dave Graham | 8C/V15 | 27th Nov 2008 | FA, Four days total on the route |
| Dai Koyamada | 8B+/V14 | 12th Nov 2010 | |
| Adam Ondra | 8C/V15 | 29th Nov 2010 | |
| Paul Robinson | 8B+/V14 | 1st Dec 2010 | |
| Micky Page | | 16th Dec 2010 | |
| Sean McColl | | 13th Nov 2011 | |
| Guntram Jörg | | 24th Nov 2011 | |
| Daniel Woods | | 24th Nov 2011 | |
| Toru Nakajima | | 15th Mar 2014 | 8a Report |
| Giuliano Cameroni | | 15th Mar 2014 | YouTube Video |
| Jan Hojer | | 4th Feb 2015 | |
| Edward Feehally | | 28th Feb 2017 | Instagram Post |
| David Firnenburg | | 16th Dec 2017 | |
| David Fitzgerald | | 5th Apr 2018 | |
| Eliot Stephens | | 14th Nov 2019 | Instagram Post |
| Nico Pelorson | 8B+/V14 | 13th Nov 2022 | Instagram Post |
| Will Bosi | 8B+/V14 | Dec 2022 | Video |

Climb Profile
The Route
Big Paw is a V14/V15 (8B+/8C) the sit start variation of Boogalagga (V13), a compression boulder up the side of a blunt arête in Chironico, Switzerland. The 7 move boulder problem became a popular test piece for bouldering specialists receiving ascent from Dave Graham, Dai Koyamada, Daniel Woods and many others.

Wall of Glory
First Ascent: Dave Graham
27th Nov 2008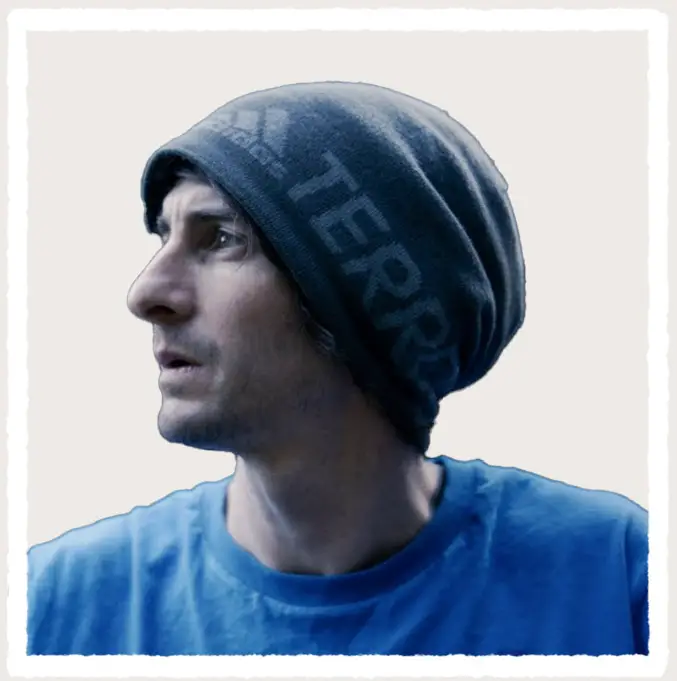 The problem was first established by Dave Graham in November 2008. Graham had made an ascent of Boogalagga four years prior, and despite spending an hour working the sit start variation, he left Chironico unable to link the sequence together. After returning in 2008, he spent three days working on the problem, before eventually making the ascent on the 27th of November and awarding it the grade of V15/8C.
Second Ascent: Dai Koyamada
12th Nov 2010
The next ascent came almost two years later at the hands of Dai Koyamada. Making an ascent of Big Paw was Dai's main objective for this trip to Switzerland in the winter of 2012. The Japanese boulderer started working on the boulder earlier in the year on a trip to Chironico with Jon Glassberg, Connor Griffith and Carlo Traversi – the latter of which made quick work of the stand start variation. Koyamada mentioned that the route felt impossible without good temps due to the slopey compression moves, so left Switzerland without an ascent on that occasion. After returning later in the year, when the colder temperatures allowed for better friction, Dai managed to make an ascent on 12th November 2010, just before the bad weather set in.
Although Koyamada initially agreed with Graham's grade of 8C, he later changed his suggested grade to 8B+.
Third Ascent: Adam Ondra
29th Nov 2010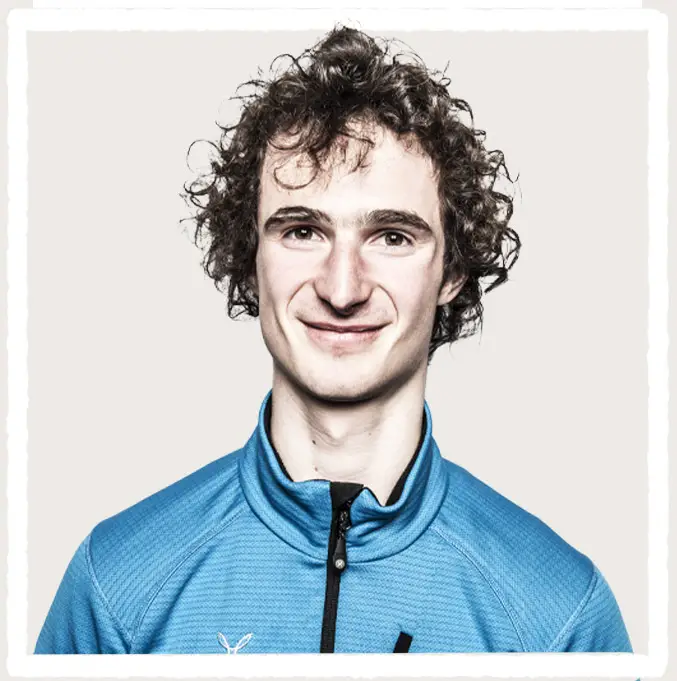 Less than three weeks after Koyamada's ascent, Adam Ondra and Paul Robinson made a trip to Chironico to attempt the boulder. They made quick work of the problem, having only spent 3 days and less than 5 attempts at it. On the 29th of November Ondra claimed the third ascent, and a few hours later Robinson bagged the fourth.
Despite working the boulder together, Ondra and Robinson had varying opinions on the grade. Ondra agreed with the original 8C grade, mentioning it was one of the hardest boulders he attempted up until then, while Robinson thought 8B+ was a more suitable grade stating "in my eyes 8C is a new level of hard. It is so hard that it should take days and days just to figure out the moves. I feel like I did this thing way too quickly for me to give it the 8C grade."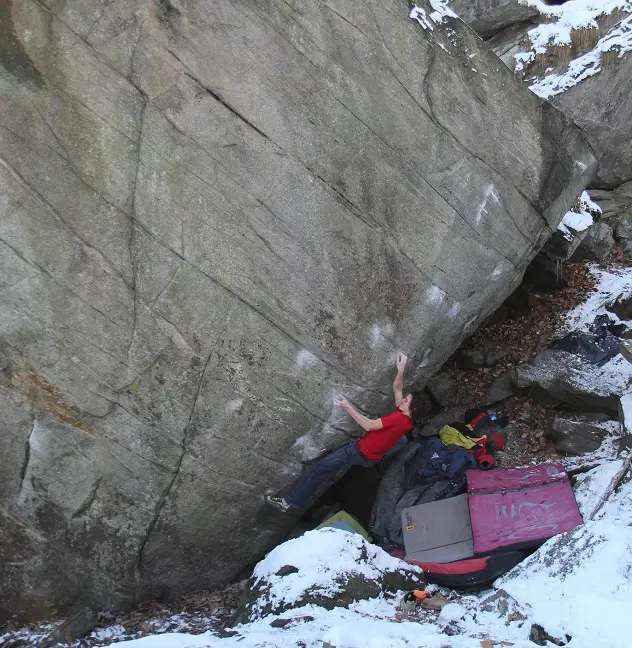 Video Library