Ascent Log
| Climber | Suggested Grade | Date of Ascent | Notes |
| --- | --- | --- | --- |
| Chris Sharma | 9b+/5.15c | 28th Mar 2023 | His second 9b+ at the age of 41! Instagram Post and Video |

Climb Profile
The Route
Bolted in 2021, Sleeping Lion is the latest hard climb bolted by Chris Sharma, unclimbed by anyone until now apart from The Man himself. Inspired by the reggae song "Sleepin' Lion" by Clinton Fearon, the lyrics "Don't play with fire if you don't wanna get burn" describe perfectly this sequence of hard bouldery moves ranging from 7b+ up to 8a+.
When asked by 8a.nu how he found the route, Sharma said that he is familiar with Suriana, having climbed there for over 15 years and he always saw that line wondering if it's climbable. One day, he decided to bolt it, and this is how the Sleeping Lion was born.
Once confirmed by subsequent climbers, Sleeping Lion will be the fourth 9b+ climb in Spain after La Dura Dura, Perfecto Mundo, and King Capella (although King Capella might be more of a 9b). La Dura Dura is the only climb 9b+ Sharma has done, exactly a decade before this latest achievement.
According to Chris, the route can be broken into five sections of 7B/+, 8A, 8A, 8A+, and 8A separated by bad rests. The most intense part of the climb is a so-called Mega Line, a 35-move boulder problem with only three points where you could reach into your chalk bag.
Even if to most of us 9b+ is way out of the ballpark, Sharma described that climbing Sleeping Lion was heavy on the psychic because of the endless falls and doubt.
"The last hard move of the route, move #54 or something…. I fell off there 16 times over three months. So there was a big psychological element in being able to endure that and not lose hope. Very happy it finally clicked."

First Ascent: Chris Sharma
28th Mar 2023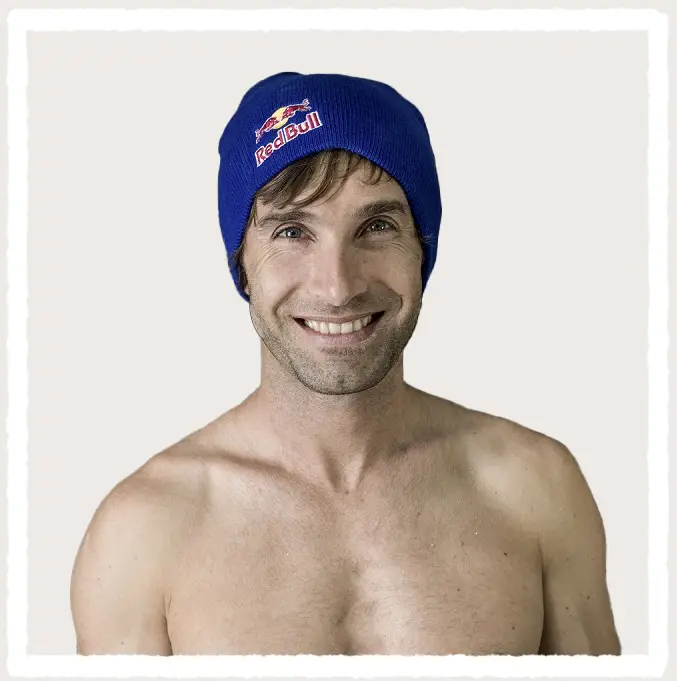 After almost a decade since his last hard climb, Chris Sharma went back to Siurana to end some unfinished business with the Sleeping Lion. Aged 41, Sharma's last hard ascent was in 2015 with El Bon Combat a 9b/+ also located in Spain, in the Oliana region.
It's been two years since Sleeping Lion was bolted and ten years since La Dura Dura, so it was about time that Sharma sent something he considers 'hard'. He isn't getting any younger, as he told Climbing Magazine, so he worked on combining staying in shape with keeping up with his family and business life. 
"I never wanted to let go of my climbing goals. But as the years go by, you start to wonder, are things going to coalesce? Am I just saying that to myself, that I'm still in shape and ready?"
Located just a few hours' drive from his home, Chris has been projecting this route since its beginning, but business interfered.
When asked about the process of working on Sleeping Lion, he stated:
"The route pushed me in many ways. Physically of course but also mentally and emotionally. It's one thing to feel capable of something but it's a whole other thing to restructure your life around an objective like that and bring it into reality.
"I guess, I worked the route into submission. In that process I also worked my own ego into submission as well. When I got to the point that I didn't even really care anymore I was able to let go and go all out a little bit harder."
If the grade is confirmed, Sleeping Lion will be Chris Sharma's hardest FA, and what a beautiful celebration of ten years since his first 9b+!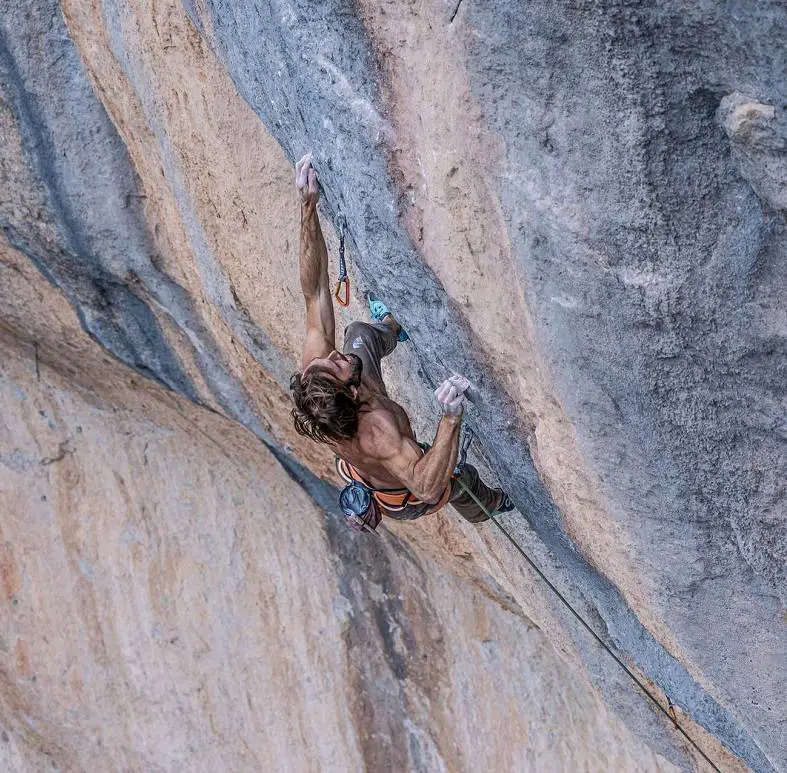 Legacy
Although Sleeping Lion has yet to be climbed by another climber, it is already a part of history. With Chris Sharma, one of the fathers of modern hard climbing, not only bolting but also leading the first ascent, it's clear that this route, the new crown jewel of El Pati, will attract the world's best climbers, just as other Spanish climbs with Sharma's name did.
As far as we know, Chris isn't content and is working on new projects, one of which is a multi-pitch climb in Mont-Rebei. We can only keep an eye on him and wait to see what else he brings to the table.
Header image: ©Ricardo Giancola

Video Library