Ascent Log
| Climber | Suggested Grade | Date of Ascent | Notes |
| --- | --- | --- | --- |
| Alex Megos | 9a+/5.15a | Oct 2016 | It took Alex three days to complete the route UKC Article |
| Adam Ondra | 9a+/5.15a | 10th Feb 2018 | This was the hardest flash in climbing history. Video |
| Julia Chanourdie | 9a+/5.15a | 13th Mar 2020 | It took Julia 17 days to complete the route. She became the fourth woman to climb 9a+. Video |
| Sébastien Berthe | 9a+/5.15a | Nov 2020 | This was Berthe's first 9a+ Instagram Post |
| Cédric Lachat | 9a+/5.15a | Dec 2020 | This marked his sixth 9a+. Planet Mountain |
| Nico Pelorson | 9a+/5.15a | Feb 2022 | Article Post |
| Nolwen Berthier | 9a+/5.15a | 19th Apr 2022 | Nolwen became the second woman to climb this route. Instagram Post and Video |
| Tanguy Merad | 9a+/5.15a | 18th Feb 2023 | Instagram Post |
| Jules Marchland | 9a+/5.15a | 4th Apr 2023 | Instagram Post |

Climb Profile
The Route
Born from the imagination of Quentin Chastagnier, Super Crackinette has gained popularity fast because of Alex Megos's first ascent, after only three days of work. The route was inspired by Laurent Triay's "Crackinette", a short bouldery sport route first climbed by Gérôme Pouvreau and graded 8b+/c.
Super Crackinette became a possible route after Chastagnier saw a start from the sloped area, afterward meeting with the "original" route crux, making it the hardest climb in St. Legere. Alex Megos first climbed Super Crackinette in October 2016 without telling anyone and without a specific date. In true Megos fashion, he casually climbed Super Crackinette in three days after he had just sent two 8c+ routes.
"It took me three days and I think it's 9a+. About the sends in the East face, I did l'Enfumette but I think it's 8c+ (originally graded 9a by the man who did the first ascent Kevin Aglaé). Took me 4 tries. I did as well Concept Extension, 8c+."
As Gerome Povreau describes Super Crackinette, it is a short route that requires a lot of endurance. It consists of around 30 high-intensity moves, which include mono holds, long hard reaches, and a lack of resting spots, keeping you pumped the whole time.
The supposed crux, because after the third bolt it's considered a sustained hard climb, begins with a mono middle finger, followed by a few moves around crimps and small pockets, trying to find some decent foot holds after a long reach to a safe hold, which marks the beginning of the last section.
After Megos's success, Super Crackinette sparked the imagination of other climbers, becoming one of Adam Ondra's dreams that came true: to be the first climber to onsight a 9a+. also followed by Julia Chanourdie, who became not only the first woman to climb this route but also the fourth woman in history (up until 2020) to climb a 9a+.

First Ascent: Alex Megos
October 2016
After only a few days of work, German climber Alex Megos sent his fourth 9a+ in October 2016. Megos sent L'enfumette and Concept Extension during a brief visit to St. Legere, which was quickly followed by Super Crackinette. As a result, he was able to complete Quentin Chastagnier's long-standing project.
Despite the significance of the send, the German climber kept it low-key and off social media for a while. As he stated for UKC, the old-school style of Ventoux climbing with small pinches and edges suits him well.
Second Ascent: Adam Ondra
10th Feb 2018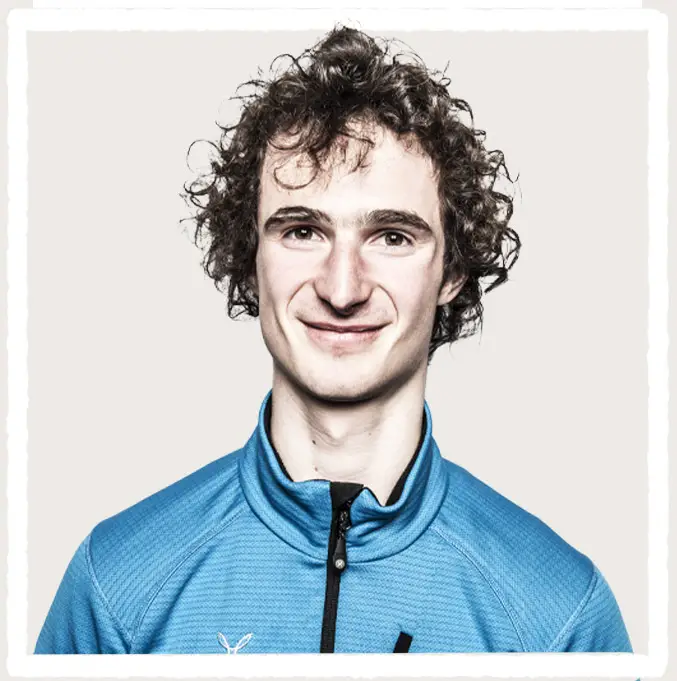 Adam Ondra arrived in Saint-Legere du Ventoux at the beginning of February with a crazy plan: to send the world's first 9a+ flash. So, on February 10th, the Czech crusher realized his dream by climbing not only onsight but also flash Super Crackinette 9a+, setting a world record and raising the stakes for future climbers.
Ondra finished the route after the original bolter, Quentin Chastagner set the quickdraws and gave him the beta to fulfill his dream.
Making it look so easy, Ondra said in his Reel Rock video that "it was 95% just as I visualized it. The holds felt just the same. That's a great feeling, like being up there for the first time ever while having the feeling you have already climbed it many times before. It felt like nothing could really stop me, I just kept going. And the dream was done!"
After sending it, in the same interview, showing a huge grin on his face, he stated, "When I started climbing, my mental mode was not so good. I thought it was all of a sudden so humid, but I don't know. I started climbing, and I clipped the third bolt, and then the hard part should start, but it felt so easy! And I kept climbing, and it still felt so easy; I was feeling like an alien! Everything was just as I visualized; it was perfect!
That's what it's like to love the sport and want to send first try every route. The pure joy and burst of happiness that comes with hitting the top chain is truly magical, almost intoxicating.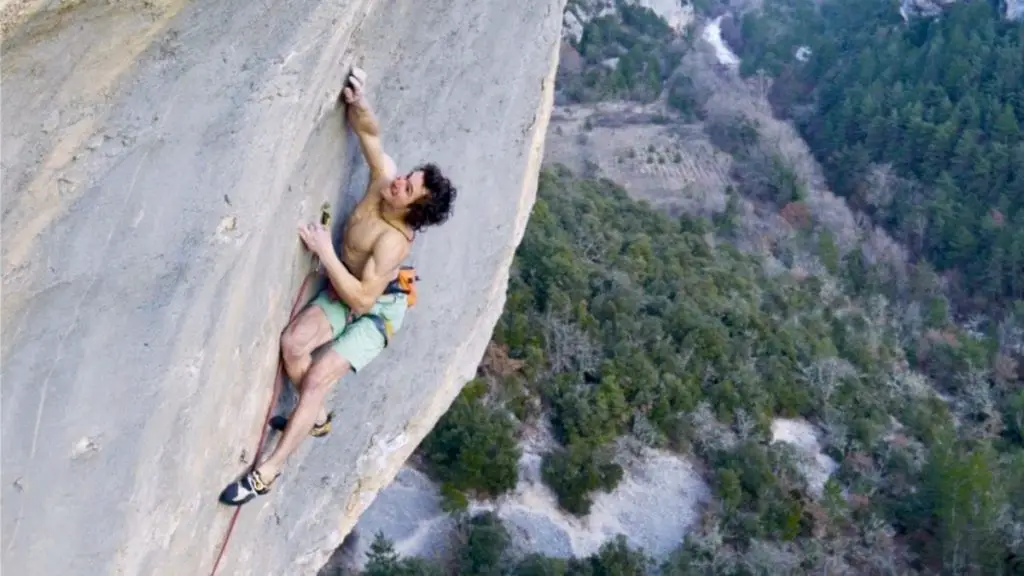 Third Ascent: Julia Chanourdie
13th Mar 2020
Julia Chanourdie, the 23-year-old French climber, redpointed Super Crackinette on the lucky day of March 13, 2020. With a couple of previous 9a ascents under her belt, Chanourdie upped the ante by completing her first 9a+ route, becoming the fourth woman in history to do so.
In an interview for Planet Mountain, Julia explained her 17-day quest and the difficulties she encountered in resolving this climb.
"I've first tried it in mid-January, during a pretty cold period and I felt good really soon on the moves and quickly started making some serious redpoint attempts. There are two hard cruxes on this route. The first is revolves around pulling on some tiny little crimps with a really long reach to get a mono, and after falling off that move many many times there's still the second crux. It's supposed to be kind of a "dyno" but there's also some different beta. This uses some tiny crimps where finger strength is key, but it suits me better. Nevertheless up there I took a lot of falls, but if I'm honest with myself I suppose this was more due to the huge mental battle rather than the physical one ;-)"
Julia's ascent was followed two years later by Nowlen Berthier who became the second woman in history to successfully climb Super Crackinette.

After a successful summer of multi-pitch projects and a 9a (Speed Integral in Voralpsee) not long before Super Crackinette, Belgian climber Seb Berthe sent his first 9a+, joining the elite few who redpointed it.
Berthe finished Super Crackinette after a month-long struggle with mental blockages and doubt on November 16th, just a few months after Julia Chandourie's climb.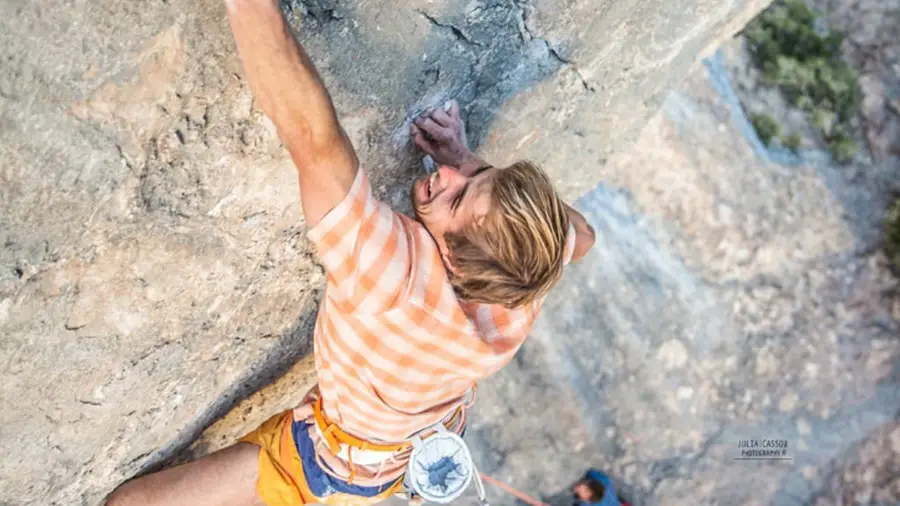 In his interview for Planet Mountain, he told us everything about the struggles and obstacles he went through, including a "healthy" dose of COVID that put his climbing on hold for a couple of weeks.
"After a long and tiring summer of multi-pitch climbing with David Leduc in the Dolomites and with Nico Favresse across the Alps and with my father on the Voie Petit on Grand Capucin, I returned to Belgium with the one and only idea in mind: sending this route. I spent the whole of September training hard, for I had an appointment with the route and good conditions at the start of October. Unfortunately though I caught COVID and was KO for two weeks…"

Video Library