It's a beautiful day out. The conditions are perfect and you are standing at the base of a route that's haunted your dreams since you first heard of it. Your rack is all sorted, your safety checks are done and, finally, you can get to the fun part: actually climbing. But then, after just a few moves, there is a sinking feeling in your chest. Beads of sweat start blooming on your forehead; your arms start shaking from the effort and, out of nowhere, the spirit of Elvis seems to have taken over your leg.
"What the hell is THIS??? "This can't be only 5.8!" Suddenly and without warning, you're off. You hang there, in your harness, wondering what went wrong. 5.8 is well within your range of abilities. By all rights, you should have been able to climb it!
Welcome to the sad world of sandbagging.
What is Sandbagging in Climbing?
The climbing world has an abundance of terms that would leave any layman looking with confusion. Terms like crux and beta are used daily by us climbers. But, there's one term that often leaves climbers scratching their heads in bewilderment, their muscles aching from an unexpected challenge, and their spirits ignited with a renewed sense of determination. This term is known as 'sandbagging'.
At its core, sandbagging in climbing refers to a route that is a master of disguise, a route that is significantly more challenging than its grade would lead you to believe. It's a deceptive difficulty that can catch even the most seasoned climbers off guard, turning a seemingly manageable climb into an epic battle of strength, skill, and mental fortitude.
The term originates from the practice of placing a sandbag on a scale to trick someone into thinking they're lifting a lighter weight. In climbing, a sandbagged route is one that packs a punch well above its weight class.
Reasons Why A Route is Sandbagged
Grades & The First Ascent
First, it is important to understand how the difficulty of a route is determined. Essentially, those who complete the first free ascent of a route have the final say on the grade it is given. If they say it is 5.10, then that is what will go into the guidebook!
However, climbing grades are inherently subjective and – from one person to the next – there is a vast difference in size, climbing style, strength and experience. For example, what is considered a 5.10 crack for people with average-sized hands might feel like a sandbag to someone with small hands, and vice-versa.
Consensus in the Climbing Community
Although the first ascensionists can put whatever grade they want on a route, the climbing community does not always agree. As more people climb a new route, each with their own understanding of what defines, say, 5.10 climbing, they might suggest a different grade. If the majority of people who climb the route agree on the difficulty, then it typically will bear that grade. However, if the "official" grade remains unchanged, and popular opinion is that the route is more difficult, it is considered a sandbag.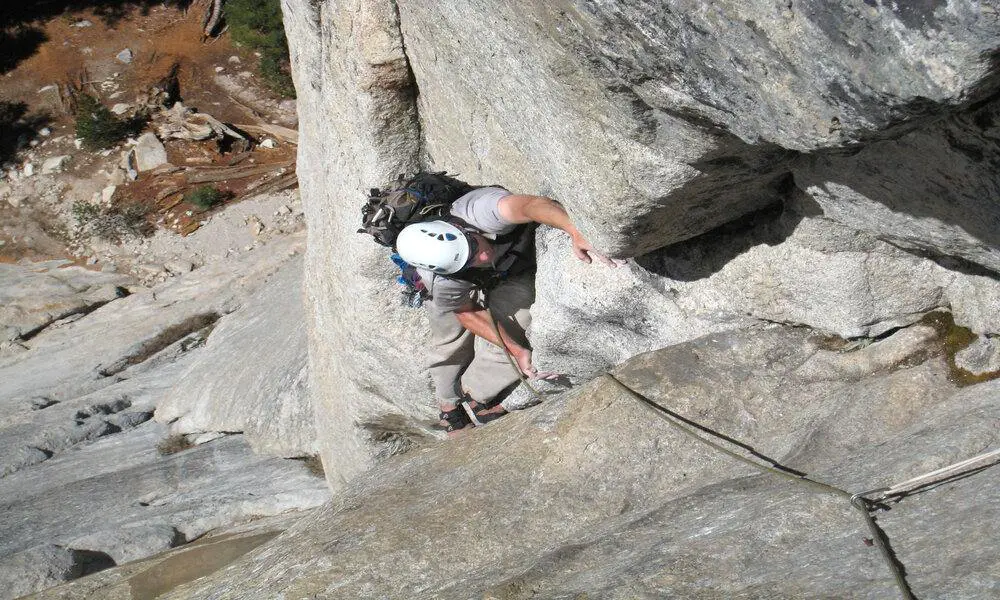 It is not unheard of for a guidebook book to say one thing, but for common knowledge to say differently. Crescent Arch in Tuolumne Meadows (FFA by Bob Kamps and TM Herbert, 1960) is rated at 5.9+, but many strong climbers have told me it feels more like 5.10+.
Notoriously Sandbagged Climbing Spots
There are many climbing areas around the world, each with its own unique history and legacy. Within each, there is an almost singular understanding of what defines things such as route quality and difficulty. This bar is often set by the first people to have developed an area.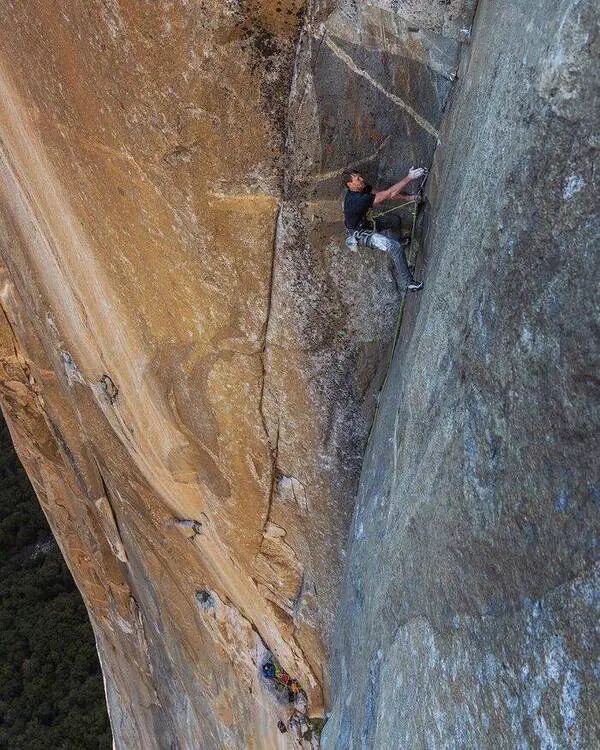 Take Yosemite, for example. Yosemite has a reputation for setting grades well below what they would be in almost any other part of the world. Some have called the park one gigantic sandbag. This is due, in part, to the fact that the genesis of rock climbing in North America came from Yosemite. Back in the day, whoever was the first to do the thing was also the first to set the standard. Leading the charge in free climbing surely gave some of these climbers an inflated sense of self; and there is a certain satisfaction to knowing future parties will struggle on what they think is a 5.9.
The Gunks in southern New York State is another example of "one gigantic sandbag." Nearly any route that you climb in this area is almost guaranteed to feel harder than what the book calls it. The stiffness of grades is chiefly credited to the style of climbing: steep and often overhanging pitches with horizontal cracks that require a lot of endurance.
Historical Routes & The Evolution of Grading
Many of the beloved moderate routes we enjoy today were first climbed in the 60s and 70s. Back then, free climbing grades never exceeded 5.9+ as that was the hardest that anyone could climb. Only in later years did people start breaking grades down even further – 5.10a, b, c, d. If you're flicking through the guidebook, particularly in Yosemite, take note of the year it was first climbed and by whom. If you see 5.9+ climbed by Fred Beckey, it is almost guaranteed to be much harder.
Types of Rock
Again, every area is different. Someone who thrives on grippy and overhung limestone may feel sandbagged by the slick and/or wide granite cracks in Yosemite Valley. This is because the two styles of climbing are practically opposite; if you're good at hanging on small crimps and standing on tiny dime edges, the burly nature of a Yosemite wide crack is going to feel less like climbing and more like war.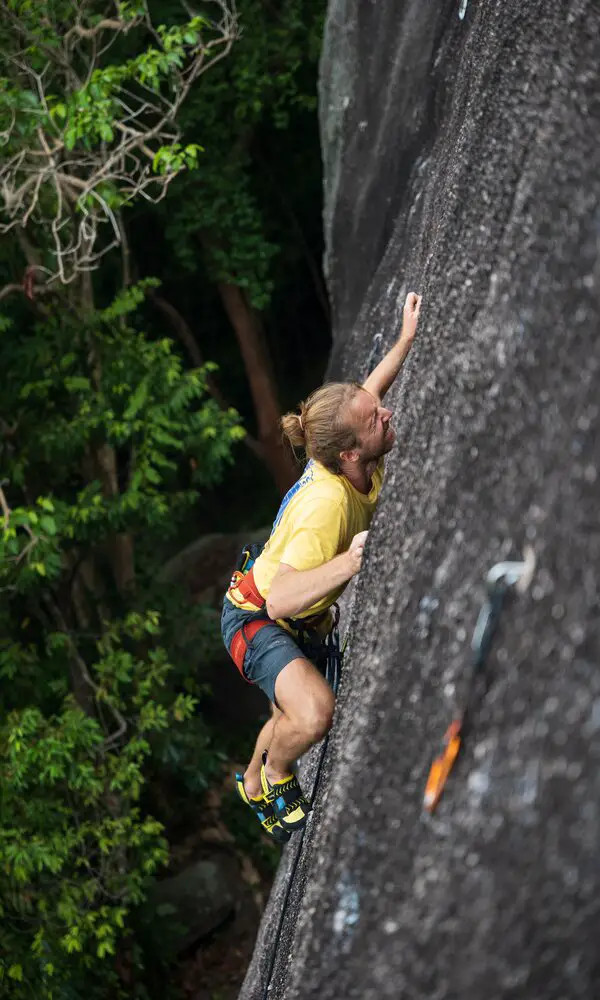 The Gym vs The Crag
Climbing in a gym can give a false perception of grades. The controlled environment, color-coded routes, and artificial holds can make indoor climbing seem easier than its outdoor counterpart.
You might be able to conquer a V6 indoor boulder, but tackling a V6 in Fontainebleau, with its natural rock formations and weather variables, is a whole different ball game. This transition from gym to outdoor climbing can lead to a feeling of being sandbagged, as the outdoor route presents a challenge far beyond what its grade suggests.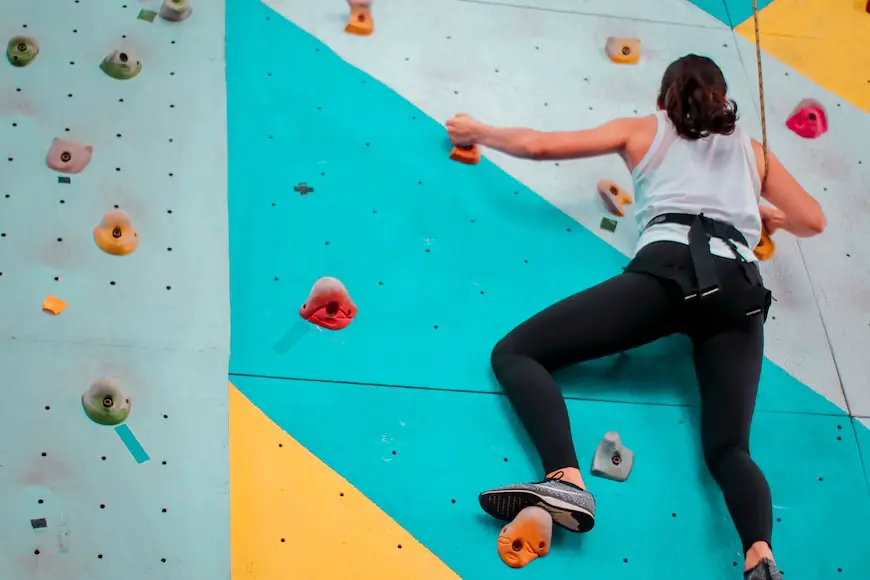 How to Tackle a Sandbagged Route
Here are some tips on how to tackle a sandbagged route:
Research

: Before attempting a new route, research it thoroughly. Understand the local grading standards and the type of rock you'll be climbing.

Train

: Train for the specific challenges you might encounter on the route. This could include endurance training for long routes or strength training for routes with challenging moves.

Climb with a Buddy

: Climbing with a partner who knows the route can provide valuable insights and advice.

Be Patient

: Sandbagged routes are meant to be challenging. Don't get discouraged if you don't succeed on your first attempt. Keep trying, and with time and practice, you'll conquer the route.

Go Without any Expectation

: If you are a gym bro going to your first outdoor bouldering trip, don't expect to flash all the boulders on the first day. Get to know the rock first, and more importantly, have fun! It's a process.
Embrace The Sandbag
Sandbagging is part of our reality as climbers. It is unavoidable and you will encounter it at some point in your climbing career. But here is the hard truth: nobody can sandbag you but yourself. Before you approach a new route or climbing area, educate yourself on the local ethics, practices and history. You can learn a lot about what to expect, AND how to avoid finding yourself in a situation you may not be ready for. Above all, have fun and enjoy the process!