Ascent Log
Climb
Type
Suggested Grade
Date of Ascent
Notes
B.I.G
Sport Route
9c
20th Sep 2023
First ascent of the King Line in Flatanger. This is Jakob's first 9c route which he worked on with Adam Ondra. Video
Perfecto Mundo
Sport Route
9b+
9th Nov 2019
Video
Fight or Flight
Sport Route
9b
31st Dec 2014
Ascent Video
La Planta de Shiva
Sport Route
9b
9th Jan 2016
Ascent Video
Stoking the Fire
Sport Route
9b
5th Jan 2018
Planet Mountain Interview
Neanderthal
Sport Route
9b
Dec 2018
Instagram Post
El Bon Combat
Sport Route
9b
Dec 2018
Rock & Ice News
La Capella
Sport Route
9b
11th Dec 2021
Instagram Post
King Capella
Sport Route
9b
11th Dec 2021
Jakob made the ascent of both King Capella and La Capella in the space of two hours!
Video
Erebor
Sport Route
9b
12th Jan 2022
Instagram Post
Joe Mama
Sport Route
9a+
Dec 2016
UKC News
La Furia de Jabali
Sport Route
9a+
15th Dec 2021
Jakob made the ascent of Furia and Jungle Speed on the same day!Video
Victimes del Futur
Sport Route
9a
21st Nov 2019
Flash
Weiße Rose
Sport Route
9a
2020
Video
Last Night
Sport Route
9a
Dec 2021
Video
Jungle Speed
Sport Route
9a
15th Dec 2021
Lead Flash Instagram Post
Nordic Flower
Sport Route
8c+
May 2016
Onsight
La Force Tranquille Direct
Boulder
8C/V15
Nov 2020
Video
Primitivo
Boulder
8C/V15
2021
Video
Catalan Witness the Fitness
Boulder
8B+/V14
13th Jan 2018
Ill Trill
Boulder
8B+/V14
2020
Video
The Never Ending Story
Boulder
8B+/V14
Jun 2020
Video
Nagual
Boulder
8B/V13
Feb 2014
Es Pontas
Deep Water Solo
9a
10th Oct 2021
Video
Alasha
Deep Water Solo
9a+
21st Oct 2021
Instagram Post

Kit Bag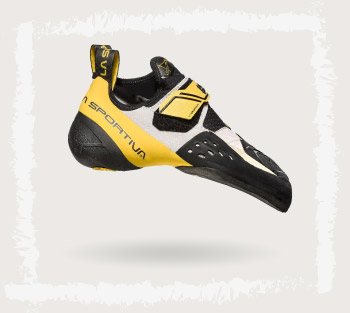 La Sportiva Solution
The La Sportiva Solution is the shoe of choice for many of Jakob's biggest sends.
Mammut Crag Sender
Lightweight with excellent ventilation and an adjustable fit for enhanced safety and comfort.
Mammut Sender Harness
Lightweight and durable climbing harness designed for optimal comfort.
Mammut Sender Draws
Reliable and durable, what more could you want?

Climbing Career
Learning The Ropes
Jakob got his first taste for climbing in 2003 after his god-father convinced him to join their local gym, seeing Jakob's natural athletic potential. Although the 12-year-old Jakob was initially a football enthusiast, it didn't take long for him to change focus and quickly honed his climbing ability, citing the opportunity to climb with strong climbers early in his climbing career as one of the main reasons for his quick development.
Competition Climbing
In 2004, with one year of climbing experience under his belt, Schubert entered his first youth series competition. Like a lot of young athletes, Schubert's competitive career got off to a shaky start, with his first two youth competitions ending in 16th and 33rd place finishes. Between 2004 and 2009, Schubert would go on to compete in 22 youth series and world cup events, almost all of which were in the discipline of lead climbing, with exception of single-speed events, in which he finished in 22nd place. During these years, Schubert would claim an impressive 75% podium success rate, including fifteen 1st place finishes on the youth circuit.
In 2007, at the age of 17, Schubert made his IFSC world cup debut in Kranj, Slovenia. In this World cup, he finished in a respectable 4th, behind established competition climbers like Cédric Lachat and Tomáš Mrázek. Five months later, Jakob also competed in his first IFSC bouldering competition, in which he finished in 34th place.
It was on the 15th November 2009, that Schubert would eventually gain the elusive first-place finish in Brno, Czechia. Since then he has claimed over 60 World Cup podium finishes and is a 7 x overall world cup winner.
Throughout his competition career, Jakob also laid claim to four World Championship titles. The first came in Paris in 2012, beating stiff competition from Sean McColl and Adam Ondra and narrowly missing out on being the only competitor to complete the route. The next came in 2018 with a win on the lead wall, this time in his hometown of Innsbruck, Austria. Although he and Adam Ondra both scored the same score in the final (36+), with a 2nd place finish in the semi against Ondras 5th, he clinched the lead title. The latest of which came in 2021 and matched François Legrand's record for most Lead Championships won.
Tokyo Olympics
Just a month prior to his 2021 World Championship, Jakob claimed a spot on the first-ever Olympics Sport Climbing podium. The Austrian put on an impressive show during the qualification round moving on to the finals in fourth place. The competition went right down to the wire, with Jakob being the last competitor to take to the lead wall, the final discipline in the combined format. After managing to beat Adam Ondra's high point he guaranteed Alberto Ginés López the gold medal and earned himself a third-place finish.
Notable Ascents
Although Schubert confesses his joy for both climbing indoors and outdoors, it is climbing on rocks that he enjoys most. He's pretty good at it too. After bagging the third repeat of Perfecto Mundo in November 2019, Schubert became one of only six climbers to currently lay claim to a 9b+ ascent.
Prior to topping out this iconic line, he had plenty of other hard ascents to his name. His first note-worthy outdoor ascent came in 2011 with an ascent of Papichulo, a 45m, 9a+ first put up by Chris Sharma in 2008. This was quickly followed up by a host of other ascents in the 9a/+ range, including Ciudad de Dios, Carcasa and Thor's Hammer, as well as ticking off an additional five 9a ascents in ten days in 2013.
It was on 31st December 2014, on his 24th birthday that Jakob claimed his first 9b with an ascent of Fight or Flight. He successfully completed it after 20 attempts on the route, the first handful of which came a trip month prior to the final ascent, which poor conditions hampered chances of early success.
Since then, it has almost become a tradition for Schubert to take a trip to Spain in his winter break and bag some repeats of notoriously hard lines.
His next 9b came a little over a year later, with the first repeat of Ondra's The Plant of Shiva, a 50m endurance test piece in Villanueva del Rosario. Schubert described the ascent as the 'biggest fight of his life' on an Instagram post. This ascent made Schubert the fourth person in history to climb two 9bs behind Sharma, Ondra and Dani Andrada.
Schubert has since added two more 9bs' to his resume, with Stocking the Fire coming in January 2018, after breaking a key foothold in the crux section that made the sequence even more challenging. Then came El Bon Combat in December 2018, and although Schubert suggested a more suitable grade of a 'harder 9a+' the 9b grade was later confirmed by third ascensionist Felipe Camargo.
For his next winter crushing session, Schubert set his sights on an even bigger challenge, Perfecto Mundo. After securing his spot for the Olympics early in the summer, Schubert decided to skip the final World Cup competitions in order to allow more time to prepare, for what would become, his hardest ascent to date.
Despite some early frustration from falling off four times after the crux, which includes a mono pocket dyno, Schubert managed to clip the chains of Perfecto Mundo on the 11th of November 2019. To top the day off, and a testament to his world-class pedigree, he also made a quick repeat of Gancho Perfecto 9a/9a+ on the same day.
Being such a skilled sport climber, it's easy to overlook Schubert's accomplishments on the boulders. Schubert has claimed flashes of, not one, but three boulders of confirmed 8b+/V14, including Sharma's iconic Catalan Witness the Fitness. He also made pretty light work of Fred Nicoles' Dreamtime, a route the Swiss boulder specialist spent an entire season linking together.
Some of the Austrian's bigger accomplishments on rock came in the form of a deep water solo trip in Mallorca. Fresh off the back of his Olympic bronze medal, Schubert made the first repeat of one of Sharma's most difficult deep water solos, Alasha 9a, as well as the fourth of Es Pontas.
By far however, his biggest achievement yet was his recent ascent of B.I.G in Flatanger, Norway. Jakob worked on the route since 2022, trying it with friend and fellow climber Adam Ondra. He eventually sent Project Big on the 20th September and graded it a 9c. This makes B.I.G the third 9c in the world after Ondra's Silence and Bouin's DNA. It is also Jakob's first 9c route.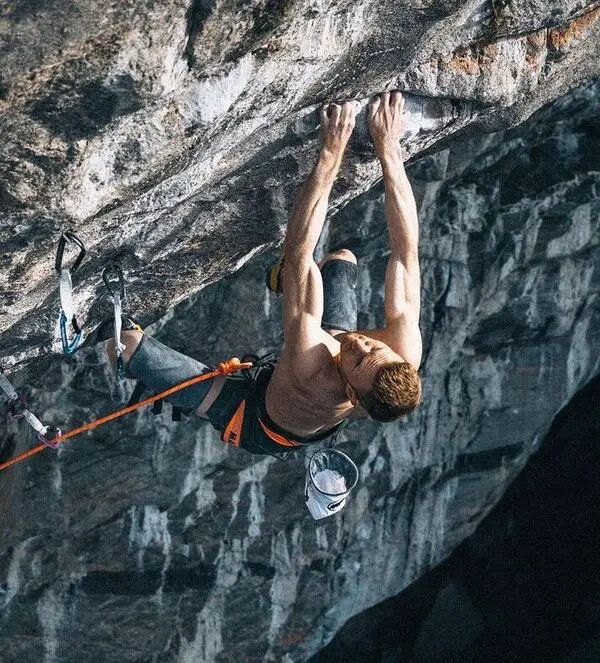 Jakob Schubert FAQs

Video Library