Ascent Log
| Climber | Suggested Grade | Date of Ascent | Notes |
| --- | --- | --- | --- |
| Seb Bouin | 9c/5.15d | 29th Apr 2022 | The second 9c route and first 9c FA by Seb. Instagram Post |

Climb Profile
The Route
Discovered by Seb Bouin close to his hometown of Draguignan, DNA climbing route was bolted during the summer of 2019 but received its FA three years later. It was a route born out of motivation and as Seb said, he wanted another challenge, something to push his climbing to the next level.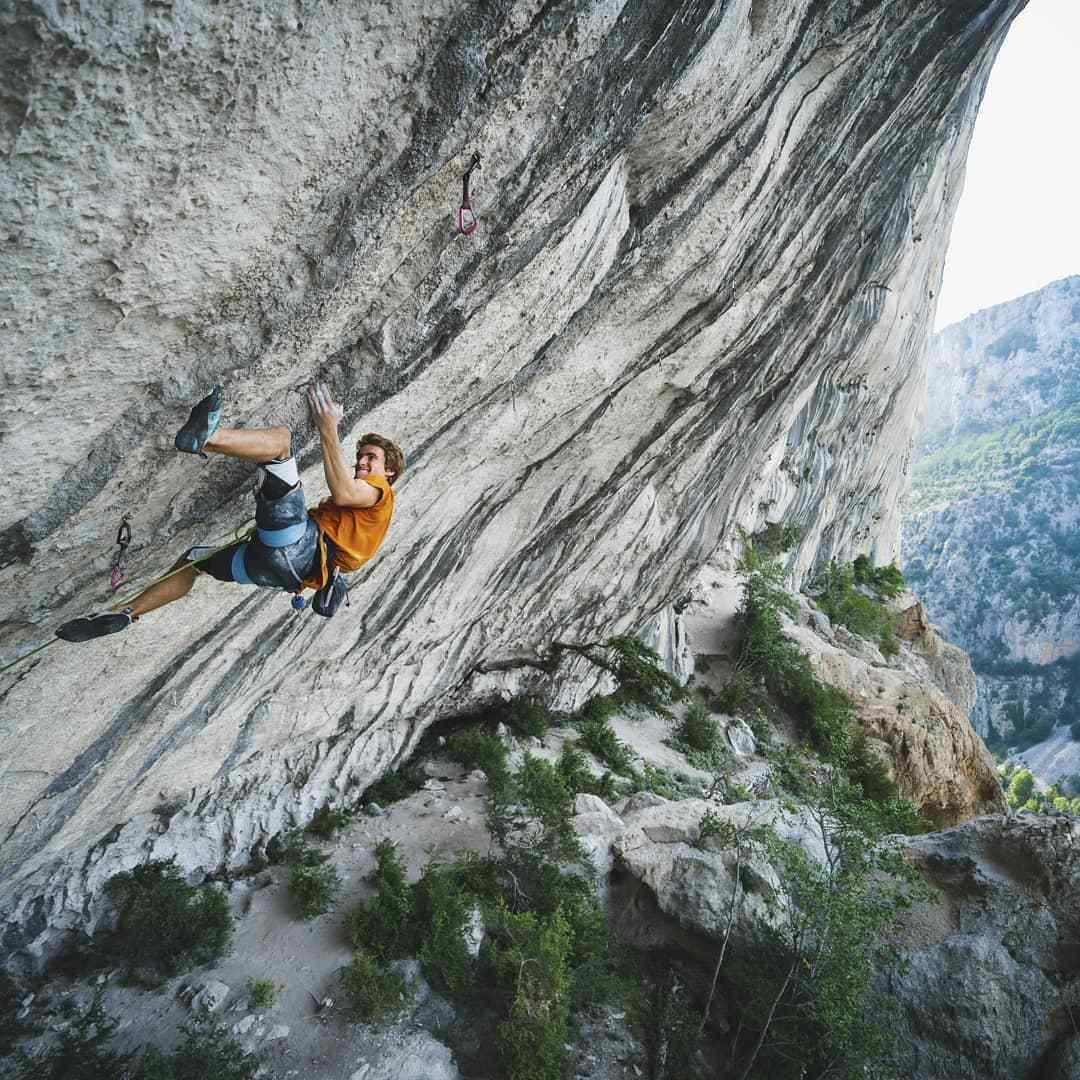 After climbing for more than a decade in La Ramirole, Seb told UK Climbing in an interview how he saw the line for DNA:
"Looking closely at the wall, I saw that there was a line right in the middle, through the huge cave, in a section with few holds. I told myself I had to try, even if it might not work. When I put the bolts in, I could see some holds. But I really didn't know what to think. The overhang was so big. "
The climb starts with an 8c sport section of five quickdraws up to the first rest. The first crux is an 8a boulder section that can be solved in a dynamic style to a tufa. The second crux is quite a strong one, with a left-hand pinch to a slippery undercling. Despite the fact that Vedron is a great place for climbing most of the year due to its high overhanging walls, solving DNA is a weather-dependent route. After the second crux, there is a resting spot good enough for you to recover for the final 8c+ sport section.
The DNA climb is the second 9c route in the world after Adam Ondra's already world-famous climb, Silence.
In terms of grading, there is a chance of downgrading on the second climb. According to Seb, it has been more difficult and "a step above" other 9b+ routes he has completed. The only way to know if the proposed grade will stand is for it to be climbed by other world-class climbers.
Since DNA is so close to Seb's hometown, it is also considered one of the low carbon impact routes because Seb didn't have to travel far to project and complete the ascent, saving on flights or long drives.

Wall of Glory
First Ascent: Seb Bouin
29th Apr 2022
Seb worked on this project for over half a year in total and made over 250 attempts to redpoint DNA. When he compared DNA to his previous hard climbs, such as Move or Mamichula, both 9b+ routes, he said it was significantly more difficult.
When he started projecting in 2019, the route seemed confusing, with laborious tries without understanding very much from the moves and the links.
Seb even attempted a winter climb in his quest to find the ideal conditions. He attempted to pass the second crux in temperatures below -10 degrees and with icicles hanging from the route. Although climbing in cold temperatures usually gives climbers an advantage in terms of having a better grip, it just felt uncomfortable and difficult to find the perfect conditions due to humidity, which made some holds more slippery and, most importantly, left him with a numb body without feeling his fingers.
The send took place on a dry day near the end of April, and despite being stressed and tired, Seb was in the perfect frame of mind to redpoint DNA.
In the same interview with UK Climbing, he described that faithful day:
"At the start of the route, I felt like I was flying, with no fatigue. I was on autopilot without thinking, like a robot doing the same task hundreds of times. I arrived at the crux and stuck the holds. Incredible. But at the same time, I had to stay lucid and not fall on the last 8c+ section.
"When I got to the top of the last hard part, I didn't quite understand, I had so many doubts, I was so afraid of the last moves for fear of falling. "
With DNA under his belt, Seb became the second person in history to successfully redpoint 9c, making DNA one of the hardest routes in the world currently. Seb also added a new climb to his long list of over 60 climbs rated 9a and above, some of which remain unrepeated.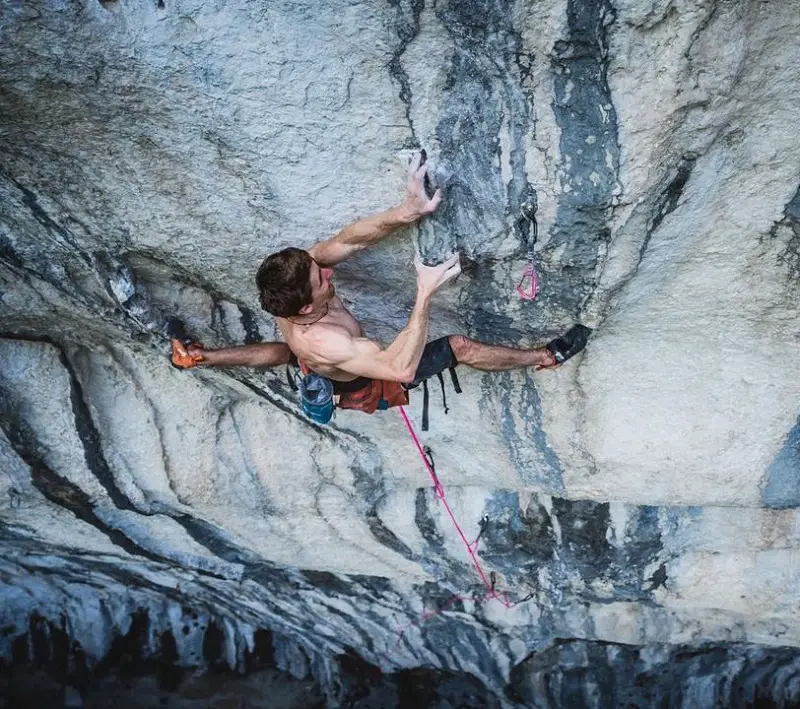 Other Ascents & Attempts
In November 2022, Austrian climber Jakob Schubert made his first attempt at climbing DNA. During a visit to France, he drove to Verdon, only to spend a few days on this route.
Jakob completed all of the sequences without linking them in just a few days, thanks to some videos containing beta directly from Seb Bouin. In an interview with Planet Mountain, he said that he really enjoyed the climb and that the route felt pretty good, especially since he didn't go to La Ramirole with the intention of sending it.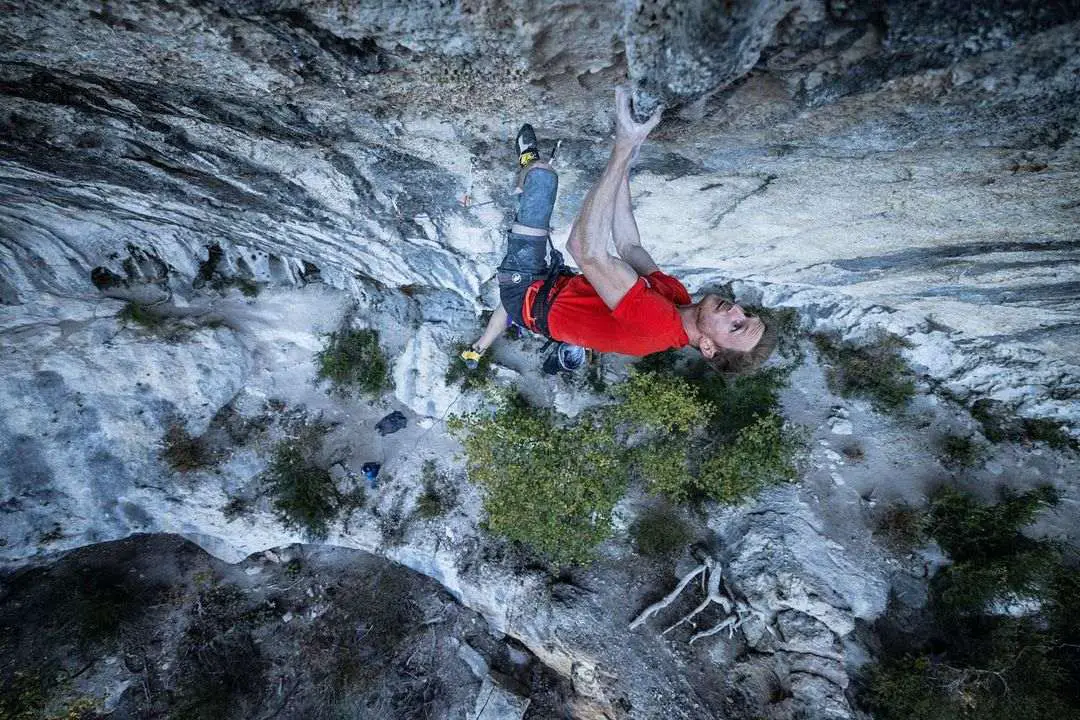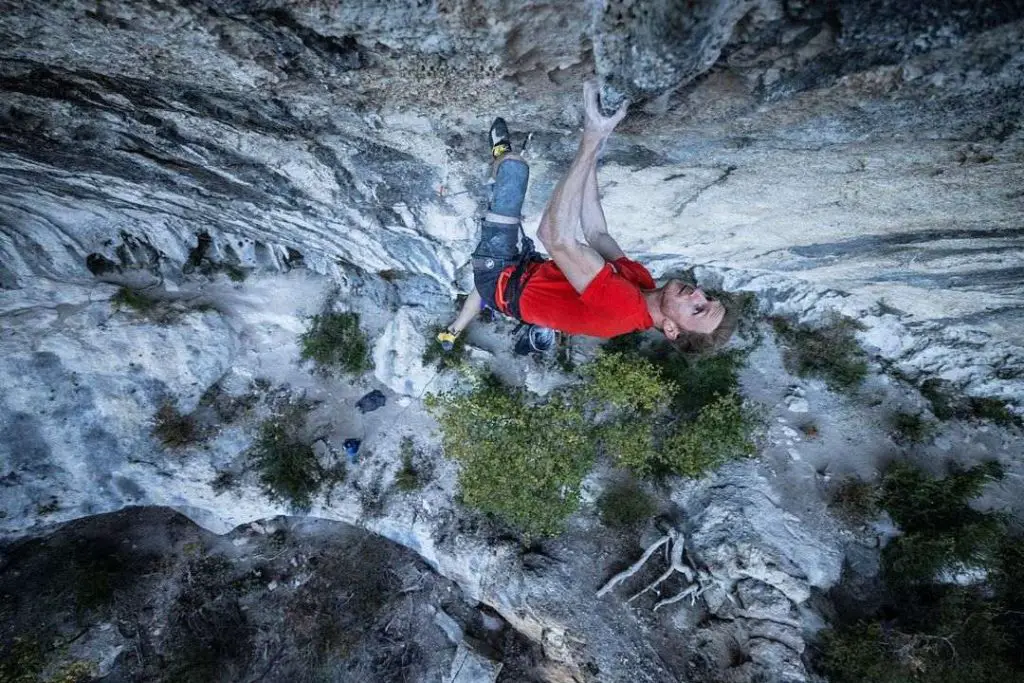 When asked about the grade of DNA, Jakob, known as a notorious downgrader, stated that the climb was unquestionably difficult and that such assumptions could not be made until all of the moves were linked. What is certain, at least according to him, is that it is not easier than a 9b+.
With Jakob likely to be the next in line to join the 9c club, it is reasonable to believe that his assumptions are correct, and Sebs' grading will most likely be confirmed on future climbs.
Header Image: ©Lena Drapella

Video Library