Ascent Log
| Climb | Type | Suggested Grade | Date of Ascent | Notes |
| --- | --- | --- | --- | --- |
| DNA | Sport Route | 9c | 29th Apr 2022 | FA. Second confirmed 9c route. Video and Instagram Post |
| Bibliographie | Sport Route | 9b+ | 4th June 2023 | 4th ascent. Instagram Post |
| Supreme Jumbo Love | Sport Route | 9b+ | 1st Nov 2022 | FA of the extension to Jumbo Love. Video |
| Change | Sport Route | 9b+ | 5th Aug 2022 | 8a Article |
| Beyond Integral | Sport Route | 9b+ | 22nd Oct 2020 | FA. Video |
| La Rage d'Adam | Sport Route | 9b+ | 4th Sep 2019 | One of Seb's hardest routes at the time. Video |
| Move | Sport Route | 9b+ | 17th Jun 2019 | Video |
| Jumbo Love | Sport Route | 9b | 19th Oct 2022 | Instagram Post |
| Iron Curtain | Sport Route | 9b | July 2022 | Instagram Post |
| The Dream | Sport Route | 9b | 16th Dec 2019 | FA. Instagram Post |
| Mamichula | Sport Route | 9b | 15th Apr 2019 | Instagram Post |
| Les Yeux Plus Gros Que L'antre | Sport Route | 9b | 11th May 2018 | Also known as the French Chilam Balam. |
| Myr | Sport Route | 9a+ | 7th Mar 2022 | FA. Instagram Post |
| La Moustache Qui Fâche | Sport Route | 9a+ | 28th Aug 2020 | Video and Instagram Post |
| Biographie | Sport Route | 9a+ | 13th Jun 2020 | Video |
| Catxasa | Sport Route | 9a+ | 9th Feb 2020 | He sent this two days after Joe Mama. Instagram Post |
| Joe Mama | Sport Route | 9a+ | 7th Feb 2020 | Gripped Magazine |
| Patanics | Sport Route | 9a+ | 29th Oct 2019 | Video |
| Papichulo | Sport Route | 9a+ | 18th Apr 2019 | Instagram Post |
| Pachamama | Sport Route | 9a+ | 6th Mar 2019 | Instagram Post |
| La Côte D'usure | Sport Route | 9a+ | 15th Sep 2018 | He made the first ascent after bolting it 9 years prior. Rock & Ice Magazine |
| La Rambla | Sport Route | 9a+ | 6th Dec 2017 | Instagram Post |
| L'homme Demain | Sport Route | 9a+ | 27th Aug 2016 | FA. UKC Article |
| Mangarbo | Sport Route | 9a+ | 24th May 2016 | FA. Gripped Magazine |
| Chilam Balam | Sport Route | 9a+ | 21st May 2015 | Video |
| Le Playboy Rôde Sans Complexe | Sport Route | 9a+ | 25th Apr 2015 | FA |
| Tierra Negra | Sport Route | 9a+ | 18th May 2013 | UKC Article |
| La Madone | Sport Route | 9a+ | 20th May 2012 | Gripped Magazine |
| Gold Thaurac | Sport Route | 9a | 24th Mar 2022 | Facebook Post |
| Guère De Bruit | Sport Route | 9a | 24th Jan 2022 | FA. |
| Comité D'accueil | Sport Route | 9a | 19th Jan 2022 | Instagram Post |
| Axe D'aile Integral | Sport Route | 9a | 11th Nov 2021 | FA. |
| De L'autre Côté Du Ciel | Sport Route | 9a | 23rd Nov 2020 | Video |
| Akira | Sport Route | 9a | 21st Nov 2020 | The first world 9b route from proposed by Fred Rouhling. |
| Hugh | Sport Route | 9a | 30th Oct 2020 | This was the first French 9a. FA'd by Fred Rouhling in 1995 |
| Le Goût Du Sang | Sport Route | 9a | 1st Sep 2020 | FA. |
| Bulle D'air | Sport Route | 9a | 8th Mar 2020 | FA. |
| No Pain No Gain | Sport Route | 9a | 5th Nov 2019 | |
| De Battre Mon Coeur S'est Arrêté | Sport Route | 9a | 3rd Nov 2019 | |
| Detectives | Sport Route | 9a | 18th Oct 2019 | FA. |
| Beyond | Sport Route | 9a | 26th May 2019 | FA. |
| Super Finale | Sport Route | 9a | 25th Apr 2019 | Facebook Post |
| La Terza Eta | Sport Route | 9a | 28th Oct 2017 | UKC Article |
| Definición De Resistencia Demócrata | Sport Route | 9a | 16th Mar 2017 | Desnivel Article |
| Ciudad De Dios | Sport Route | 9a | 2nd Mar 2017 | 8a Article |
| Novena Enmienda | Sport Route | 9a | 21st Jan 2017 | Instagram Post |
| Thor's Hammer | Sport Route | 9a | 22nd Jul 2016 | He proposed a downgrade to 9a. UKC Article |
| La Mandanga Total | Sport Route | 9a | 22nd Apr 2016 | |
| A Muerte Bilou | Sport Route | 9a | 29th Aug 2015 | FA |
| Moutchiki Extension | Sport Route | 9a | 18th Sep 2014 | FA |
| Pajarito | Sport Route | 9a | 30th Jul 2014 | FA |
| Staphylocoque | Sport Route | 9a | 11th Jul 2014 | Bouin downgraded this from a 9a+. Rock & Ice Magazine |
| Mollans Culé | Sport Route | 9a | 13th Feb 2014 | FA. |
| Punt'X | Sport Route | 9a | 18th Oct 2013 | |
| Little Badder | Sport Route | 9a | 20th Aug 2013 | FA. |
| Trip Tik Tonik | Sport Route | 9a | 10th Oct 2012 | |
| La Prophétie Des Grenouilles | Sport Route | 9a | 19th Jul 2012 | |
| Casi Mono | Sport Route | 9a | 5th May 2012 | FA. |
| Le Complexe Du Playboy | Sport Route | 9a | 18th Dec 2011 | |
| Promotion Canne À Pêche | Sport Route | 9a | 30th Aug 2011 | FA. |
| PPP | Sport Route | 9a | 5th May 2011 | |

Kit Bag
EB Sentinel Shoes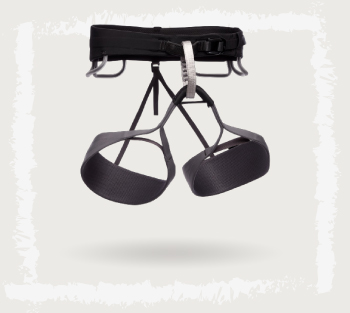 Black Diamond Solution Harness
Black Diamond 8.9 Dry Climbing Rope
Black Diamond HotForge Hybrid Quickdraw

Climbing Career
Learning the Ropes
Seb Bouin was born and raised in the southeastern French town of Draguignan and comes from a family of climbers. He completed his first route when he was around 11 years old, belayed by his mother Claire. Unlike most of the world's top climbers, this veritable dragon slayer avoided the indoor competition circuit, instead focusing on the roots of climbing and keeping it as close to nature as possible.
What makes Sebastien such an intriguing character is that he is also a qualified PE teacher; as he stated in an interview with UKC, his qualification makes him enjoy climbing more knowing he has some kind of safety net in case things don't go as planned.
" Education is a chance to have something other than climbing because you know that hard climbing has a finite physical limit. There is less pressure knowing I have a career to fall back on in time which means I can enjoy my climbing 100%."
Seb, also known as The Undercover Crusher, began claiming titles when he was around 20 years old (2012-2013), having completed his first 9a/a+ routes (Tierra Negra 9a/9a+, La Modone 9a+). Around this time, Bouin began to emerge as one of our generation's most notable climbers.
In his pursuit of the ultimate challenge, Seb sent his hardest grade, DNA 9c, on April 29th, 2022, after spending more than a half-year projecting on it. This feat of strength propelled him to the top of the sport climbing world, joining Adam Ondra as the only two people in the world to redpoint such a difficult route.
Seb's summer of 2022 was quite productive, with him sending more than a couple of 9b routes. Together with DNA, he successfully climbed Nordic Marathon (9b+), the longest single pitch ever recorded, a stunning 131-meter cave route connecting some of the world's most difficult climbs.
I guess that being one of Ondra's favorite climbing partners must have some great benefits in terms of motivation and personal development.
Notable Ascents
With over 60 climbs ranging from 9a to 9c, Seb most definitely has quite a few notable climbs, crushing each and every hard route in his home country and then some.
DNA
After making the first ascent of La Rage d'Adam (9b/+) in 2019, Seb bolted his next big challenge, DNA, in the cage of La Ramirole, France. He needed a new motivating route, and the proximity to his home would be a great plus.
As Bouin describes the route, it consists of several boulder problems ranging from 8a+ to 9a+ with specific limestone moves including tufas and kneebars.
"DNA starts with an 8c (5.14b) intro of five quickdraws to reach a rest. Then there are some moderate moves to reach the first boulder crux at 8A+ (V12). It is a rather special bouldering move. You have to throw a right foot like in the modern bouldering competitions. Then you must propel yourself [onto] a very, very far tufa. The physicality of the move makes it low percentage. It's really random."
Seb spent more than 150 days slaying this 50-meter dragon, with the first attempts feeling nearly impossible. Finding the right beta was difficult, he told Climbing Magazine in an interview shortly after redpointing.
In preparation for solving the series of boulder problems, Seb started by doing two types of training: lots of easy routes and boulders followed by harder climbs, as well as fingerboard and suspension training.
It seems that his former PE training came in handy, and by doing so after long and frustrating fails even above the crux, in April 2022, Sebastien made history by joining his climbing partner Adam Ondra in the 9c Hall of Fame.
Nordic Marathon
In his search for the ultimate challenge, shortly after finishing DNA, Seb turned to another titan's crag in Flatanger, Norway, to establish a new premiere. On the 25th of July 2022, the Undercover Crusher FA'd Nordic Marathon, a behemoth of a route measuring 131 meters in one single pitch.
The climb consists of the linking of a long route called Nordic Plumber (8c+) with Magnus Midtbø's route Thor's Hammer (9a+). Considered the easiest link possible at Flatanger, Nordic Marathon was first envisioned by Adam Ondra and made possible by Seb Bouin.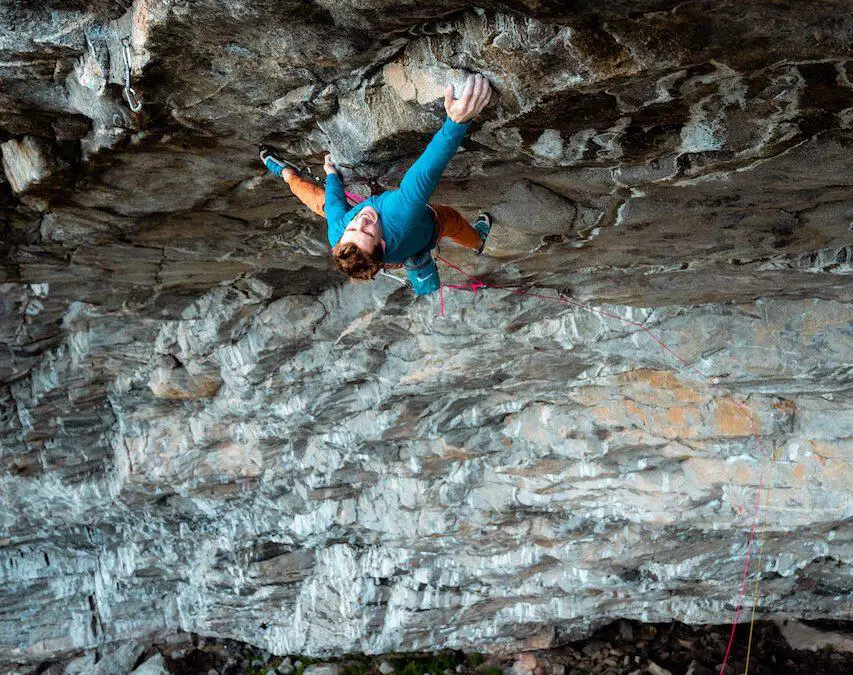 When confronted with the actual climb, Seb told Fanatic Climbing in an interview about what this kind of challenge looks and feels like.
"The sheer size of the route makes it hard mentally. You can have one go every two days. It's so much climbing, in one intense burst that you simply can't give two goes in a day.
"The rope drag was also insane. Even if I had already switched ropes once during the route – I had to untie my knot and free-solo the last 5-10 meters. "Nordic Marathon" is my pure climbing style. Endurance, big moves,…"
Bibliographie
After conquering the world's most impressive lines, Seb decided to visit Alex Megos' Bibliographie (9b+) and give it another go. Even though it's a difficult route that "does not particularly suit his strengths," Seb achieved his big goal for 2023 on June 3rd despite having to wait for perfect weather conditions.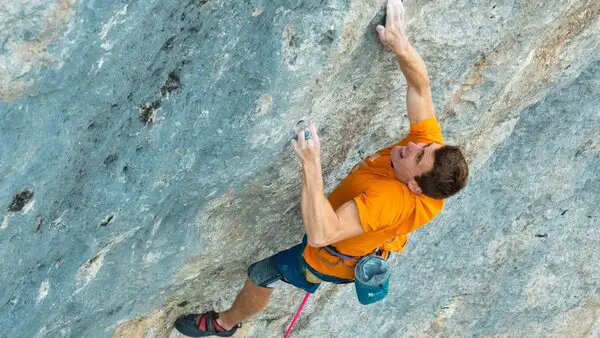 Even if this isn't his natural climbing style, with small crimps, Seb managed to complete the route in 11 attempts, despite falling a couple of times right after the main crux. This wasn't his first shot at Bibliographie; originally, Bouin tried redpointing it in the summer of 2021.
When asked in an interview if he would start crushing crimpy bouldery lines from now on, the fourth climber of Bibliographie said that it was a great challenge but he will return to something more appropriate to his style.
With this climb completed, we can only wait to see when the battle for the world's 10a begins.

Video Library