Ascent Log
| Climb | Type | Suggested Grade | Date of Ascent | Notes |
| --- | --- | --- | --- | --- |
| Ali Hulk (extension sit start) | Sport Route | 9b | 29th Aug 2010 | Magnus' hardest route to date and the second confirmed repeat. Video |
| La Novena Enmienda | Sport Route | 9a+ | 10th Feb 2008 | 8a Article |
| Papichulo | Sport Route | 9a+ | 22nd Mar 2015 | The top of the route was really slippy as it started to rain hard. Instagram Post |
| Seleccion Anal | Sport Route | 9a+ | 5th Mar 2016 | Rock & Ice Magazine |
| Thor's Hammer | Sport Route | 9a/+ | 15th Oct 2016 | This was a route that Magnus bolted himself. Rock & Ice Magazine |
| Estado Crítico | Sport Route | 9a | 25th Dec 2007 | |
| Cosi Fan Tutte | Sport Route | 8c+ | Apr 2013 | Mangus onsighted the route. Planet Mountain |

Kit Bag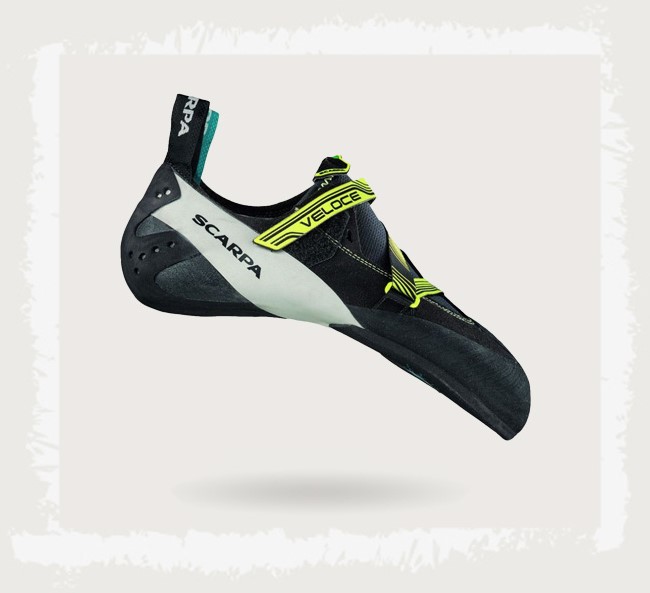 Scarpa Veloce
Hirundos Harness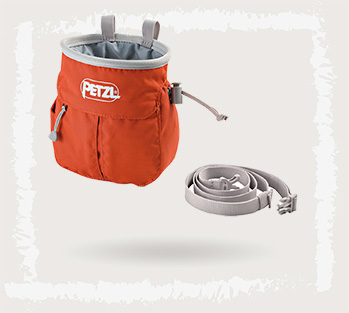 Sakapouche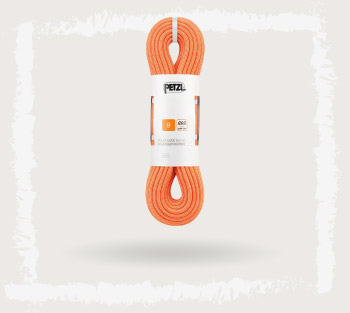 Volta 9mm

Climbing Career
Learning the Ropes
Magnus, who was born and raised in Bergen, Norway, discovered his passion for climbing at the age of 11 while visiting his local gym. As he stated in an interview with one of his main sponsors, Scarpa, he got into climbing after learning all the typical Norwegian sports such as swimming, and, of course, cross-country skiing. It wasn't until he discovered climbing where he truly found his passion.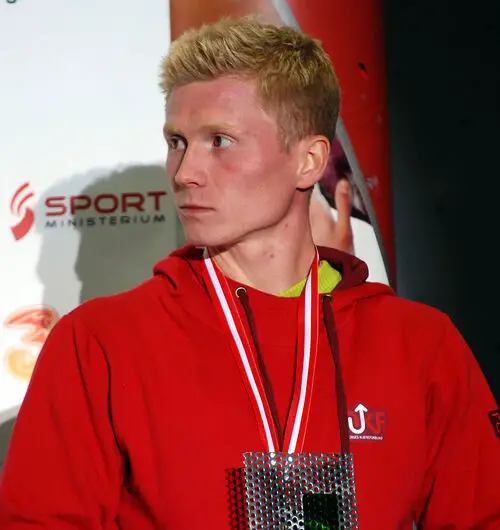 Throughout his climbing career, Magnus has been a Norwegian champion no less than 17 times while also leading the IFSC World Cup circuit, claiming the title of Youth World Champion in 2005 (at the age of 17).
In 2011, he finished fourth at the World Championships in Arco, and his stats continued to be top-tier. Midtbø won 13 World Cups as a junior, and as a senior, he qualified for 50 World Cup events, finishing in the top 15 climbers in 43 of them before retiring from competitive climbing.
After almost two decades of competing, Magnus Midtbø decided to step down from the circuit, claiming he wasn't enjoying it anymore and was more motivated by just climbing rather than competition.
Outside the gym, Magnus kept his stakes high, having onsighted 8a route, Øgletryne at the age of 13, just outside Bergen. He made his first hard climb in 2007, Estado Critico (9a), and with a really impressive development, his hardest climbed grade is a 9b, Ali Hulk (extension sit start) 3 years later, becoming the sixth person in the world to climb that grade.
Right now, he is focusing on creating content for his YouTube channel and simply bringing the joy and fascination of climbing closer to everyone. 
Notable Ascents
Ali Hulk (extension sit start)
Magnus gave a shot to Dani Andrada's sit-start extension of Ali Hulk in the Ali Baba cave with his partner at the time, Sasha DiGiulian, during a trip to Spain in 2010. He took more than three weeks to complete the 25-meter climb, which can be divided into two sections: half boulder and half sport.
Magnus chose to boulder the first part of the route, with Sasha clipping the rope onto his harness with a carabiner at a resting spot. An interesting way to do a climb to say the least.
In an interview with Kairn.com, he described how it felt to climb his first 9b and, of course, the difficulties he encountered on the way to redpointing:
"It is a lot harder than anything that I have tried before. It took me 40+ tries (three weeks). La Noeva Enmienda took me around 12 tries. I have never tried any other 9b, but this felt so much harder than any other route that I have done, and I think it is definitely my style of climbing."
With this climb, Magnus became a legit member of the exclusive 9b climbers club, one that has a select number of climbers to this day.
Cosi Fan Tutte
Three years later, after sending Ali Hulk, in the spring of 2013, Magnus returned to Rodellar, Spain, this time at the Piscineta sector, climbing one of his most famous routes, Cosi Fan Tutte 8c+.
The wonderful 55-meter climb above a wonderful green stream of water didn't take Magnus very much time to complete, as he onsighted the route.
The reason Midtbø went to Spain was not to attempt this onsight but to repeat Chris Sharma's Neanderthal (9b) but the universe had other plans for him as he failed over two dozen times.
Even if he didn't achieve his plan, Magnus had the wonderful privilege of becoming the fifth climber in the world to onsight an 8c+ or harder route, putting him once again on a golden page of rock climbing history.
Papichulo
"SENT PAPICHULO!!! Such an epic send!" he shouted from the rooftops on his Instagram in March 2015. Again in Spain, apparently one of Magnus's favorite places to send, in conditions far from perfect, he won the battle against Sharma's world famous 9a+ Papichulo.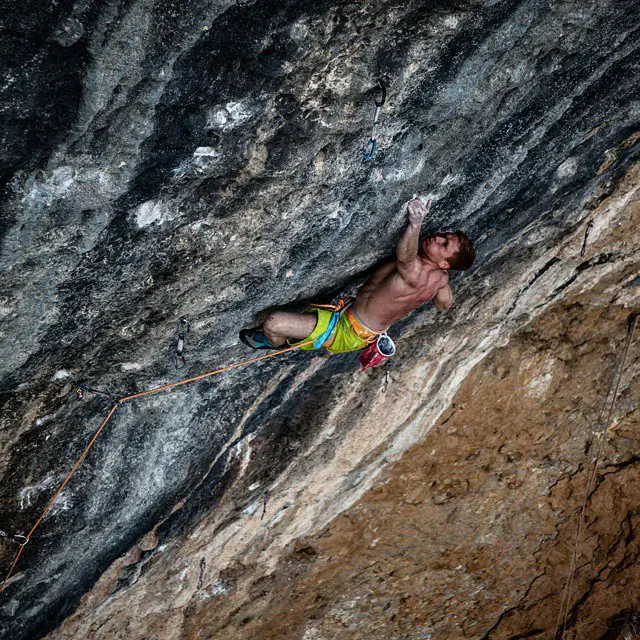 According to Henning Wang, Magnus's photographer, in UKC, "It was pouring down and I couldn't see anything through my glasses or on the camera display. Just happy it didn't die on me! Epic ascent. The route was dry, except for the last three meters, which are quite easy, but no wind and 100% humidity. Miserable conditions really…"
Midtbø isn't really a guy known for his emotions, rather for his sends, but on this particular case, he really showed his excitement loud and clear!
Thor's Hammer
Five years after he bolted the route and around half a month of intense projecting, Magnus managed to claim Thor's Hammer 9a in Flatanger, Norway. On October 15, 2016, Midtbø entered the Hanshelleren Cave and faced the 55-meter monster he had created.
"Yessa!! Pretty worked from yesterday but still managed to pull it together and FINALLY clip the chain of Thors Hammer! It was just as much of a battle today, just that this time I won. Such a relief!" Said Magnus on his Instagram page.
The first brave warrior to claim Thor's Hammer was Adam Ondra in 2012. Since then, more famous rock climbers such as Alex Megos or Daniel Woods managed to redpoint it but maybe the biggest surprise in Flatanger is Seb Bouin's climb of Nordic Marathon, the longest pitch in the world which includes a big part of Magnus' Thor's Hammer.

Video Library