You and your seasoned climber friend just went to the gym for the first time and discovered a route that appears to be pretty difficult. When you nail the first moves, something unexpected happens, causing you to stumble across the crux, which is significantly more challenging than any of the earlier routes you had attempted.
"Send it!" Between your rapid heartbeats, you hear a shout. What's that? It must be some of the nonsensical jargon you've heard around the gym.
You hear it once more when you return to the mat after completing the crux and touching the top. "You sent it, nice one!".
Congratulations, it was your first send! But what exactly is a climbing send and how and when can you use it?
Let's find out!
What Does Send Mean In Climbing?
I discovered a ton of explanations after searching the internet for the origin or etymology of the '
send' climbing term, especially on forums with some pretty well-documented participants who were able to shed some light on the matter.
It seems that "send" first appeared in writing in a Climber Magazine article from around 2000, which described one of Chris Sharma's ascents. As magazines catch the drift later than the general population, the send term might have appeared somewhere in the late 90s.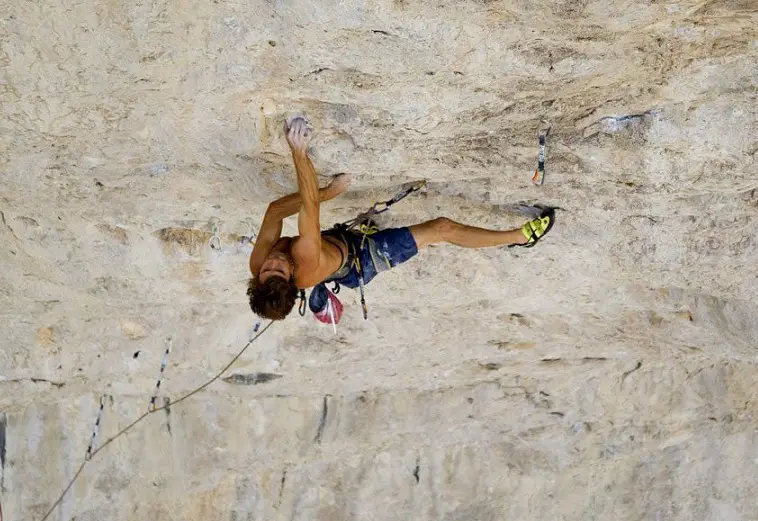 According to my later research, the send, or sending in climbing lingo, may have its origins in the word "ascend" which was shortened to "send" solely to make things simpler to pronounce, similar to what happened with "rap" for rappelling or ''pro'' for protection.
Climbing Send Meaning
Let's investigate what "to send" in the climbing community might genuinely mean now that we have discovered the term's etymology.
The word "send" in the context of climbing can signify anything from "do it!" as in "c'mon, send it!" or "allez!" to successfully completing a route as in "yeah, that V13, I sent it yesterday."
Often, when someone refers to having "sent" a route or a boulder problem, they are referring to their ability to complete the climb without falling, whether onsight or after projecting.
What Counts As A Send In Climbing?
The send, like most things on the internet, didn't get a break from forum users and Redditors talking about it endlessly. Some purists would argue that a sport climbing route can only be considered a send if it was lead climbed without the use of top roping or working on parts. Even if you top rope it and complete the route without falling, some people still consider that to be a sport send.
In bouldering, it's the same old story: some people only consider a problem to be sent if you flash it, while other, more laid-back individuals consider a problem to be sent if it is successfully climbed.
The bottom line is that you should consider it a send whenever you successfully complete and "ascend" a climb.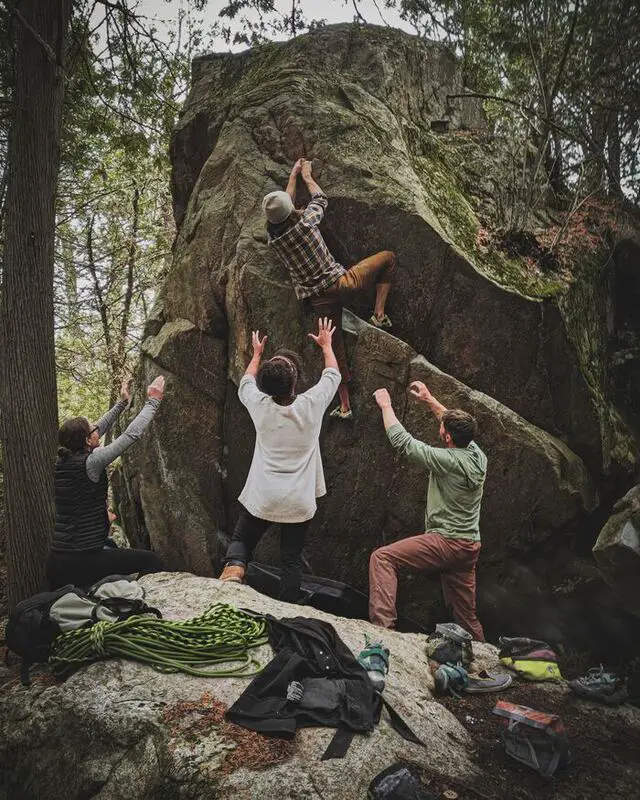 What Happens When You Don't Send?
You won't be able to send every time since rock climbing is a sport that is by its very nature challenging and frustrating. So what needs to be done now?
Well, after a few sessions with your favorite therapist, you simply pick up where you left off and send!
We're not all Katie Lamb, who can skip a grade and send it, so projecting is a big element of climbing as well as the training part of it. You may also be familiar with Alex Megos's multi-year project Bibliographie, which took him more than 60 days to send after he engaged in consistent and extremely focused exercise and training.
Even so, you shouldn't allow the failed send haunt you and shouldn't be too hard on yourself. Please remember to always have fun climbing and that sometimes a route or difficulty only requires a little additional attention.
World's Most Notable Sends
Of course, there will be some flashes or onsights when we talk about significant sends, but it doesn't mean your project from the gym or at your favorite crag isn't an OG send!
Alex Honnold's Free Solo On El Capitan
The El Cap free solo by Alex Honnold, which is depicted in Jimmy Chin's Free Solo documentary, is arguably the most amazing send in history. This film is on every climber's (and non-climber's) must-see list!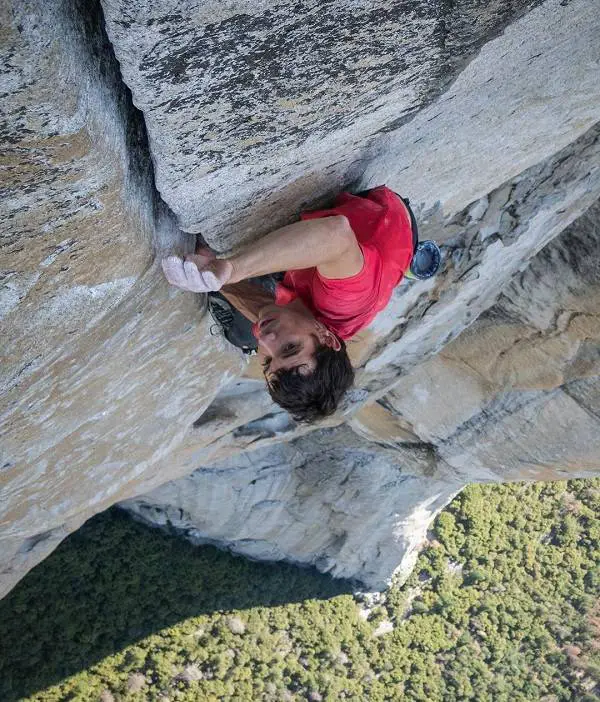 Honnold made the unthinkable move to free solo the huge granite wall in Yosemite Valley in June 2017 after repeatedly climbing the El Capitan there.
He began his ascension from the Freerider route, and in just under four hours, he completed the 884-meter wall! Crazy.
The 9c Trio Adam, Seb & Jakob
It goes without saying that the 9 club has a very small number of members, but only Adam Ondra, Seb Bouin and more recently Jakob Schubert were capable of sending the only 9c routes in history!
First on the timeline is Adam Ondra who sent his iconic route Silence in Flatanger, Norway in the fall of 2017 after 40 days of effectively working on the route and two years of specific training in order to to the final send.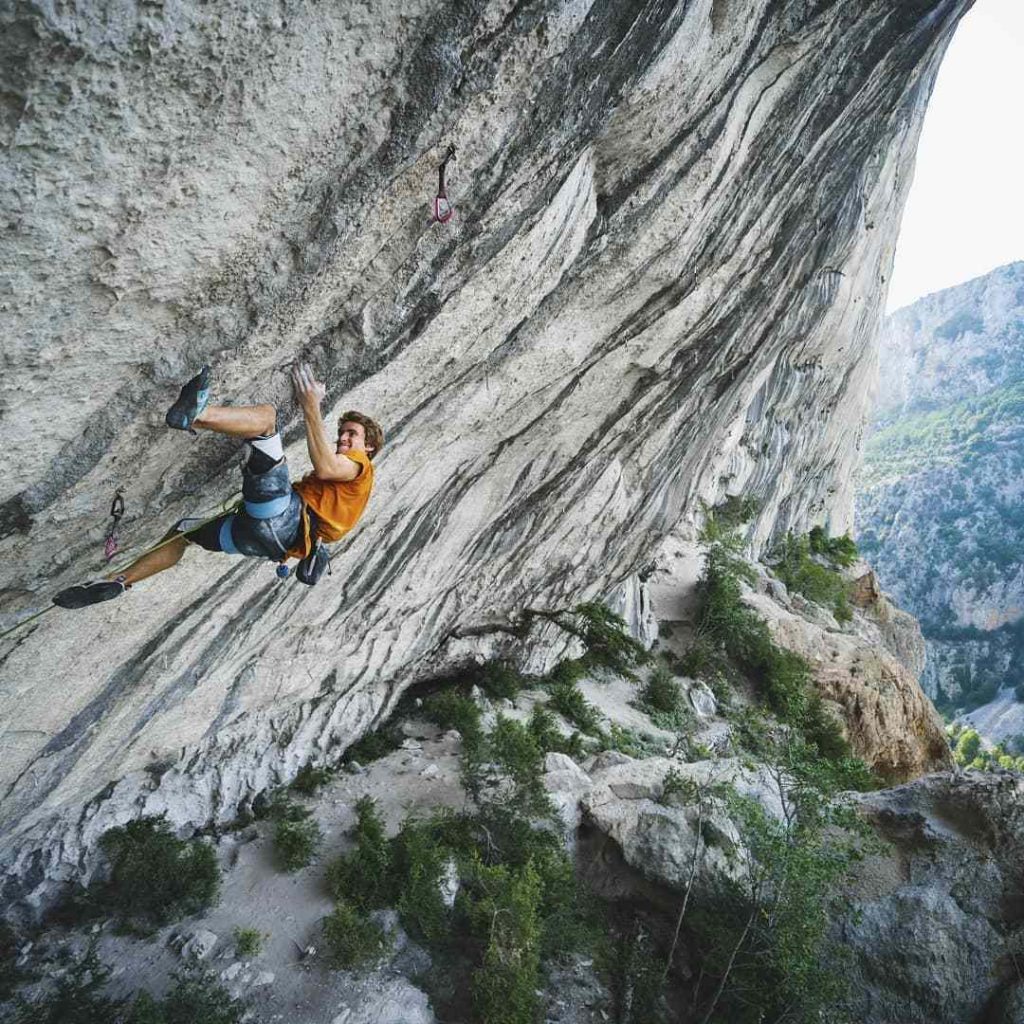 The second member of this exclusive club is Seb Bouin, the former French gym teacher who sent DNA, the great route situated in the gorges of Verdon.
During the summer of 2019, Seb bolted his infamous route, and only after three years of projecting and hard climbing managed to send this legendary route. And last but not least the third member of this club is Jakob Schubert who clipped the chains of Project Big on the 20th September 2023 after working on it for two months.
Nalle Hukkataival's Burden of Dreams
One of the most infamous boulder sends in history is Nalle Hukkataival's climb of his V17 problem Burden of Dreams in 2016 in his home country of Finland.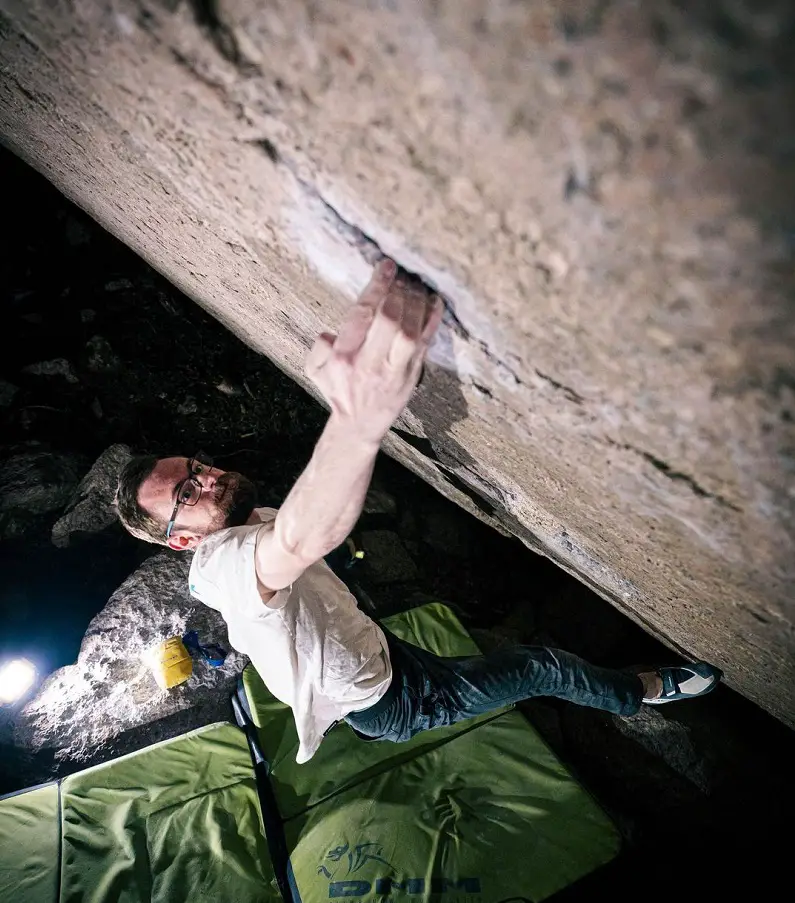 The 4-meter, 8-move boulder found in the forests of Lappnor, has been Nalle's long-term project, taking him three years of work and over 4,000 attempts until he managed to stick the send.
His achievement has remained standing until 2023 when Will Bosi became the one to second this climb.
What's Your Next Send?
You'll constantly be bombarded by climbers' vocabulary when entering the gym or at the crag, so becoming familiar with it will undoubtedly increase your confidence.
So what should you do while preparing for your next send?
Read the route, plan your moves, and find potential rest spots.
Visualize yourself on the route, and try to anticipate every hold and your body position.
Don't be too hard on yourself. Sometimes we just might have a high gravity day and that simply means that it's not your day but tomorrow it will be better!
Remember that the rocks don't go anywhere and you have all of the time in the world to work on your project.
Train, train, train. Not only it will transform you into a stronger and more resistant climber but it will help you to prevent injury!
Have fun!