Climb Profile
The Route
Renowned for its smooth, almost featureless granite, the Freeblast Slab presents a unique climbing experience. Graded at 5.11, it demands a blend of technical skill, physical endurance, and mental fortitude. This section, encompassing the first 10 (or 11 depending on how you climb) pitches of the Salathe Wall, offers a diverse array of challenges, from delicate smearing to precise edging, setting the tone for the epic ascent that lies ahead.
From Freeblast Slab, you can continue up the Salathe Wall or you can deviate and go up Freerider.
Freeblast Slab Multi-Pitch & Salathe Wall
The Freeblast Slab can be climbed as a multi-pitch route on its own or can be climbed as part of a few different routes on El Cap.
This precarious slab consists of 10 to 11 pitches:
Pitch 1 (5.10): This pitch sets the tone for the climb, starting from a pedestal and leading into double cracks. It involves cool opposing crack moves with good protection, tapering to a hand-size crack with some loose flakes, ending at a 2-bolt anchor.
Pitch 3 (5.11): This pitch features small underclings, challenging feet, and hidden pin-scar moves around a roof. Climbers find this pitch very exciting as it leads up to a cool flare and stems up to a ledge through a fun blocky section. Very committing pitch if not aid climbing!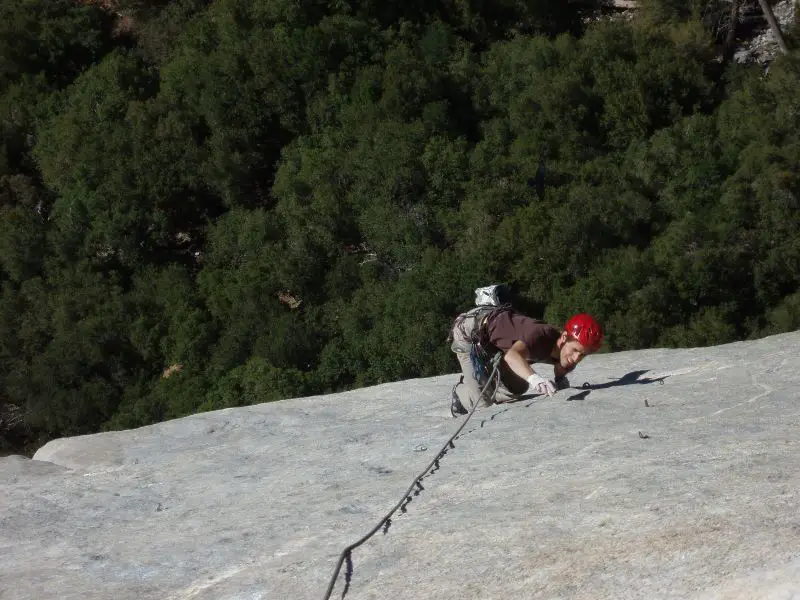 Pitch 5 (5.10): Runout grooves and thin seam. There's nothing like Yosemite climbing, eh! It's a test of both mental and physical strength, demanding precise placements of offset nuts and Aliens, and culminates in a trick move over a bulge.
Pitch 6 (5.11): A favorite for many, this pitch involves friction climbing with small edges and a closely spaced bolt ladder. It includes tough moves and a slippery traverse, leading to a polished, crystalline dike.
Pitch 8 (5.10) – The Half Dollar: This pitch is notable for its undercling and jamming up a sweeping corner. It's the easiest of the wide features on the Salathe and can be quite fun if done correctly. The key is to get the right side toward the corner and stem up, reaching for jugs on the left wall.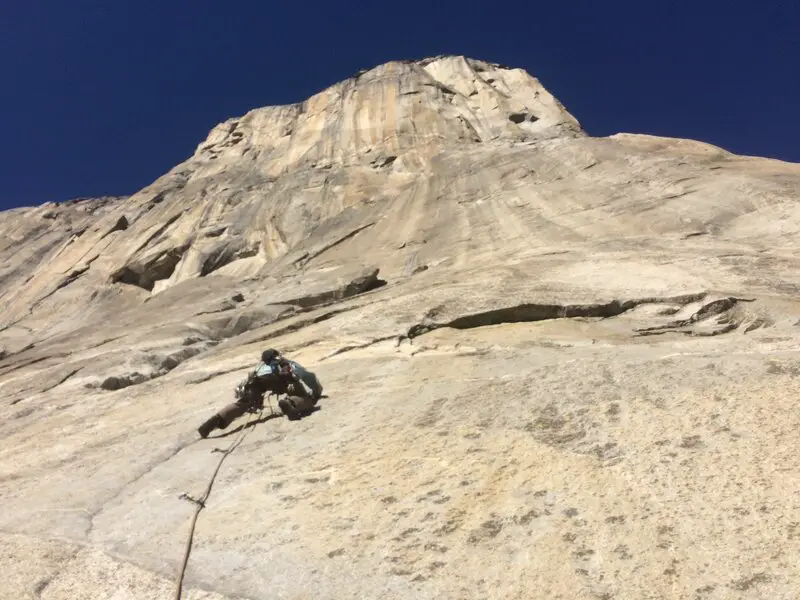 Pitches 9-10 (5.10): These can be linked with a bit of simul-climbing. They involve navigating broken corners to a blocky, rampy crack system, ending with a traverse to the left towards another anchor.
As part of the Salathe Wall, you go up the same 10-11 pitches.
Freerider
Freerider is the 'easier' way up the Salathe Wall. Back in 1998, Alex Huber with his brother Thomas joined forces to complete the first redpoint ascent of the Salathe Wall. That proved difficult however as some pitches gave them a bit of a hard time.
Alex Huber noticed an alternative crack route that bypassed the harder pitches on the Salathe route, thus, creating Freerider.
Since Freerider is part of the Salathe Wall, the Freeblast Slab can't be avoided. The slab was the one section of the route that gave Alex Honnold the most trouble when he was preparing for his big free solo attempt of Freerider.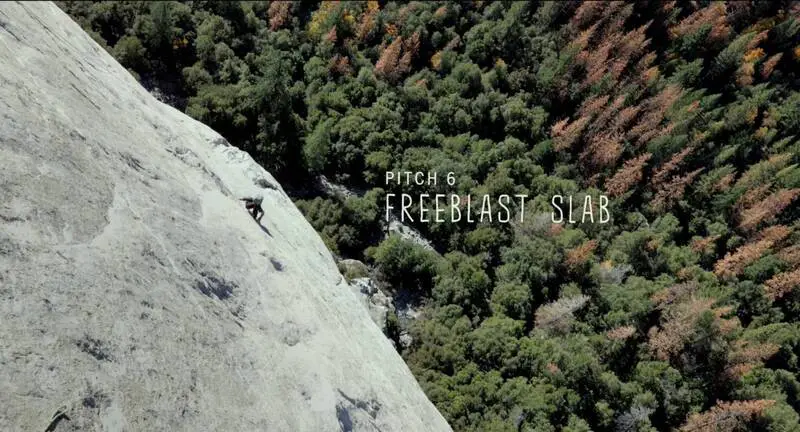 You probably know Alex Honnold as being the best free solo climber of our time. On Freerider, there were 8 sections that Alex was scared to free solo, ranking pitch 6 of the Freeblast Slab as the number one scariest section. 
If you've ever done slab climbing, then you'll know it's all in the feet. Pitch 6 of Freeblast consists of tiny footholds and barely anything for your fingertips. One foot slip and you're off the wall. As Alex put it in his film, Free Solo,'Your whole life just depends on one foothold'.
In fact, Alex was so scared to free solo Freeblast slab, that he considered doing the first 10 pitches of the Muir Wall instead. It was more crack climbing than slab and felt more secure. However, the Muirblast included a 5.13a undercling traverse that didn't quite entice Alex to free solo it. So back to the slab it was.
In the fall of 2016, Alex focused a lot of his preparation on the slab and over the course of his preparation, he climbed Freeblast Slab over 90 times. At one point during his slab practice, he slipped and fell 30ft, spraining his ankle. For most of that season, he wasn't able to put his climbing shoe on.
That November, with a swollen ankle, Alex decided to make his first free solo attempt of Freerider. On the first crux of Freeblast, pitch 5, he felt uneasy, grabbed a bolt and came back down. Right decisions were made that day on the slab. 
In June 2017, Alex successfully free-soloed Freerider and successfully made our palms sweat watching him balance precariously on Freeblast Slab.
Deaths On Freeblast Slab
Yosemite has seen many deaths over the years, with climbers such as Dan Osman, Dean Potter and Graham Hunt leaving their last breath in the valley.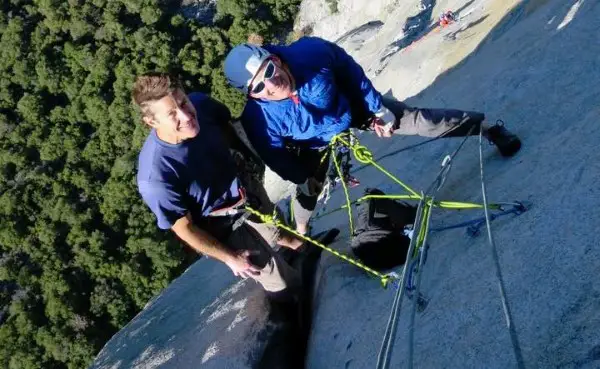 Unfortunately, in 2018 as Alex Honnold and Tommy Caldwell were preparing for their Nose Speed Record, two highly experienced and respected climbers, Jason Wells and Tim Klein, fell while on the last few pitches of the Freeblast Slab. Between them, they had climbed El Cap hundreds of times and were pretty fast too, having climbed the Salathe Wall and The Nose in just 22 hours. They were attempting to go up the Salathe Wall in just a few hours, a route that usually takes climbers multiple days to accomplish.
Wells and Klein were short-fixing the rope so they could get up the wall faster. In some pitches they had no gear between them and some mishap, mistake or unfortunate event caused them to plummet 1000ft and the rope to sever. The actual cause of the accident is still unknown.

Video Library