Ascent Log
| Climber | Suggested Grade | Date of Ascent | Notes |
| --- | --- | --- | --- |
| Daniel Woods | V16 | 21st Oct 2010 | Initially graded a V15, Woods upgraded it after Paul Robinson and Dave Graham suggested it's harder. Video |
| Rustom Gemanov | | 18th June 2016 | Second ascent. Topped out in just three sessions. Instagram Post |
| Dave Graham | | 12th Oct 2019 | Took Dave 7 years of projecting. Video |
| Matt Fultz | | 28th Sep 2020 | Video |

Climb Profile
The Route
Hypnotized Minds is located in the Rocky Mountains and is part of the Veritas boulder. It consists of some of the tiniest crimps, making it a pretty powerful boulder problem throughout.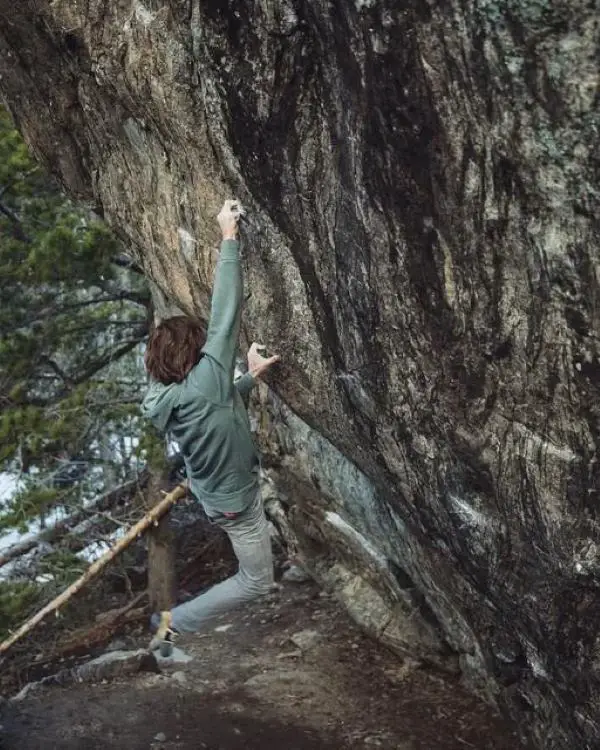 It starts off with three low-percentage moves, a crimp on the left hand, right hand on another crimp and then you bump the right hand again to a sloping edge. From there, you move up to a four-finger mini pinch, reel your body into it, and reach up for a sloping gaston. It tops out as a mantle.
First Ascent
21st Oct 2010: Daniel Woods
Daniel Woods made his ascent after spending just 8 days working the boulder. The first few moves to the right sloping edge proved a difficult one for Woods. To get to that sloping edge, he had to fully extend his body and since he could just about reach it, he fell a few times trying to stick it.
His next crux was going from the gaston move to the three finger sloping pinch. The move itself wasn't difficult, but having the energy to do such a big move made it difficult. On day 7, Woods nearly topped out the boulder but fell on the very last move (V5) going to the lip. Getting so close and falling on the last move was heartbreaking.
When Woods sent the boulder, he initially graded it a V15 since it didn't take him too long to actually send the boulder. However, it was suggested he upgrade it to an 8C+ based on the fact that several top climbers had attempted it without success. Not long after his send, Daniel Woods upgraded it to a V16 on 8a. 
Second & Third Ascent
18th June 2016: Rustom Gemanov
Hypnotized Minds remained without a send for 6 years until Russian climber Rustom Gemanov came along and did it it just three sessions. He also graded it a V16.
12th Oct 2019: Dave Graham
Dave Graham successfully made the third ascent after trying the boulder for 7 years! When he first started projecting the boulder, he fell off the top move twice. He then ruptured his A2 pulley and he wasn't able to crimp hard for two years – that's a long time off climbing hard for a professional climber!
Dave came back after his finger healed but ended up breaking a crucial hold which then altered his beta. He was so obsessed with sending this boulder to the point that many of his partners abandoned all hope and left him to project it on his own. Finally, in October 2019, Dave topped out one of his longest-standing projects.
Other Ascents
Hypnotized Minds has only seen fourth ascents so far. The fourth ascent was done by Matt Fultz in September 2020. Paul Robinson was also trying the boulder after Daniel Woods made the first ascent.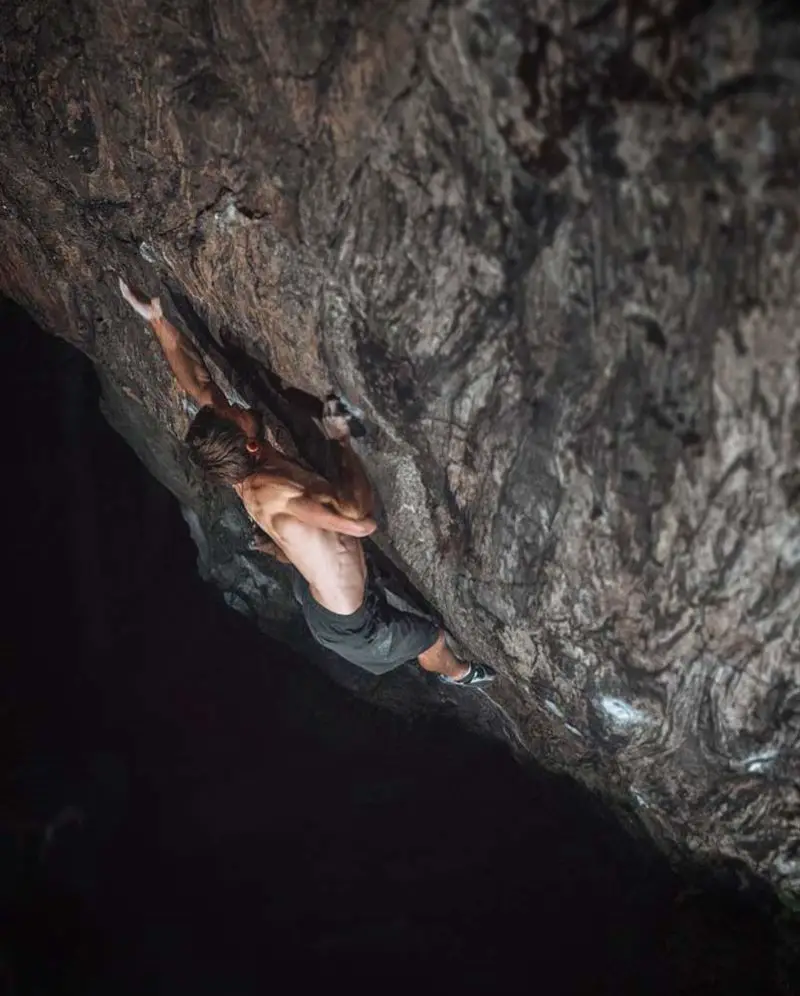 Video Library