Ascent Log
| Climber | Suggested Grade | Date of Ascent | Notes |
| --- | --- | --- | --- |
| Adam Ondra | 9b+ | 7th Mar 2013 | Video |
| Chris Sharma | 9b+ | 23rd Mar 2013 | Video |

Climb Profile
While La Dura Dura was the second route to be awarded the grade of 9b+, it was the first to be confirmed at this grade and is still considered one of the most difficult sport climbs in the world.
The route shot to fame due to the well-documented battle for the first ascent between Adam Ondra and Chris Sharma that was featured in Reel Rock 7.
La Dura Dura saw its first ascent after Adam Ondra topped out the route on the 8th of February 2013. Just five months prior, Ondra had claimed an ascent of a long-standing project Change in Flatanger, Norway. Change was the first climb of 9b+ in the world when Ondra made the first ascent in 2012.
The Route
La Dura Dura was first bolted by Sharma in 2009, a few months after topping out another of his well-known projects, Jumbo Love.
While climbing a route of this grade is no small feat, neither is discovering and bolting such a line. There's certainly no shortage of high-quality rock in Catalonia, or across Europe for that matter, but finding a route with the right characteristics to make it one of the hardest in the world is a tall order. As Sharma mentioned in an interview with Planet Mountain "if you're going to spend so much time on something, the line must really be worthwhile and it's difficult to find something that is at your limit and also fits your style".
For Chris, this new route – casually referred to as La Dura Dura (the hard hard) by himself and his climbing partners – may have been just that.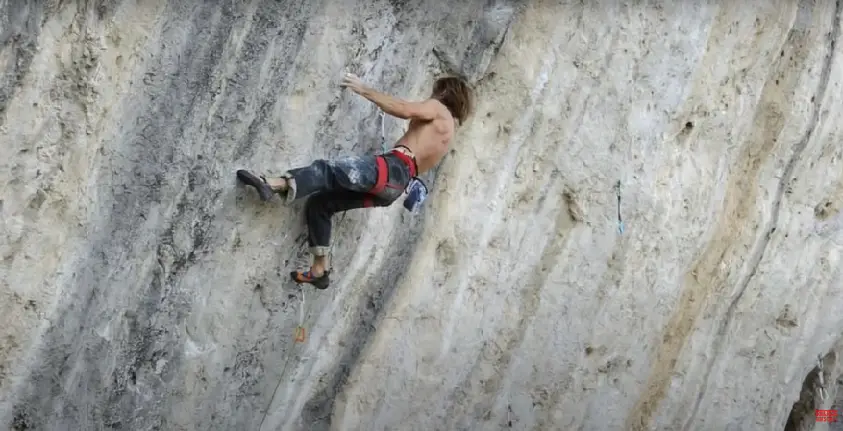 The route can be broken down into three distinct sections. The first – and by far the most difficult – was a 15-move, 10-meter section, which is thought to be on par with a V14 boulder problem. It is where the crux of the route lies and requires moving from a poor left-hand tufa to a huge right span to a two-finger pocket, followed by a poor undercling and dyno into a shallow pocket. After this, there's a poor knee bar that makes for a decent rest spot, allowing for about a minute of recovery time.
The second section consists of 10 meters of 8c+ climbing leading to a jug that makes for a good recovery spot. To finish it off, the final section is a further 20 meters of 8b tufa climbing.
Despite being deterred by the heinously small crimps in the lower section of the route, the intimidatingly overhung limestone line, and with barely any features, it seemed to be classic Sharma territory.
To the onlookers eagerly awaiting a new Sharma FA in 2009, from the outside, the signs of an early ascent looked promising. The American quickly discovered a beta sequence and even managed to do every move in isolation. But despite the relentless rehearsal of each individual move, Sharma wasn't feeling optimistic about his new project. In fact, he knew La Dura Dura was a step up from anything he had attempted before.
"Each move seemed so ridiculously hard that I couldn't ever imagine doing them consecutively. I never saw myself being able to climb it" he once stated in an interview. The route was so physically taxing, that each climber could only have two attempts per day, followed by a 24hr rest, if not longer.
After several months of projecting the route, the American abandoned any hopes of clipping the chains and wrote it off as a project for the next generation of world-class climbers.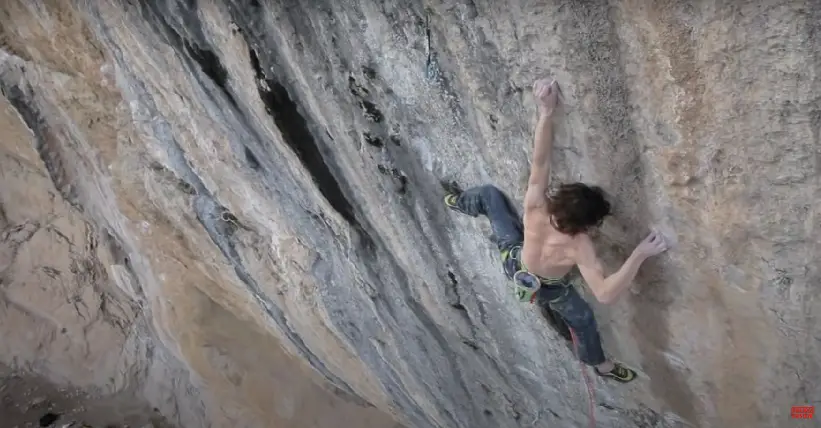 Wall of Glory
First Ascent: Adam Ondra
7th Feb 2013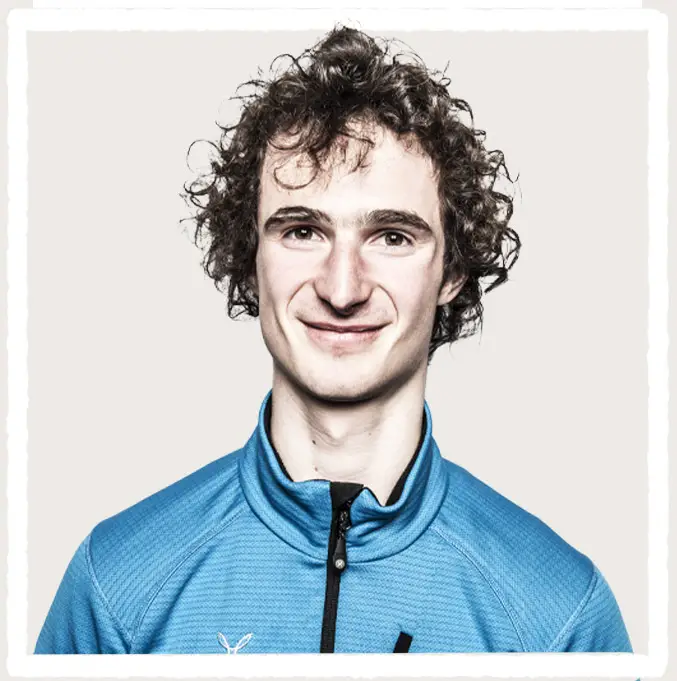 Ondra had made two pilgrimages to Oliana prior to setting his sights on La Dura Dura. Unsurprisingly, on both occasions (the first in 2009 and the second in 2011), the Czech protege claimed bragging rights to most of the notorious climbs in the crag.
In 2009, he added the likes of Papichulo (9a+), Identification y Placas (8b+), and Gorilas en la Niebla (8b+) to his tick list. His school "holiday" in 2011 was perhaps even more impressive, claiming the FA of another Sharma project Chaxi Raxi (9b) as well as onsighting Blanquita (8c+) on the same day.
Having bore witness to the Czech teen making light work of the hardest lines in Oliana – many of which Sharam had spent years developing across – Sharma introduced Ondra to his futuristic project he had given up on years previously.
This introduction marked the start of one of the biggest battles of Ondra's climbing career. He initially spent a few weeks in the spring of 2012 learning the nuances of the route, but ultimately left without the send due to other climbing and school commitments.
A few months after leaving Oliana, Ondra spent 5 weeks in the Flatanger cave in Norway. Most of that time was dedicated to chalking up a new milestone in the climbing history books with an ascent of Change, the first climb to be awarded the grade of 9b+.
Despite breaking the 9b+ barrier, the thought of La Dura Dura still haunted him. He had already spent significantly longer working the route than he did on his Flatanger project, and even declared that "If I compare it to Change I think La Dura Dura is harder".
While he and Chris both agreed it may not be at the unthinkable 9c level, it was still a very hard 9b+. And one that Ondra wanted to add to his scorecard.
Ondra returned 4 times to Oliana in 2012/13 and spent a total of 9 intense weeks pursuing the elusive first ascent. Of the 9 weeks Ondra spent projecting, 8 were spent battling the V14 first section. This start section was so difficult that before his final ascent, Ondra had only managed to make it to the second section four times.
On the 8th of February 2013, Ondra made his final trek back the route. The day prior he had one of his best attempts ever on the route, making it through the second section before uncharacteristically, nerves got the better of him and caused him to overshoot one of the last tricky holds.
Nevertheless, Ondra returned to the route once again. He was feeling the pump after pushing hard the day before, and Sharma had decided to take a rest, which Ondra also contemplated doing. As he started to make his way up the route, he felt noticeably weaker but still managed to make it through the tricky start sequence.
As he reached the jug, once again nerves almost got the better of him.
"I felt my heart skip a beat, I was on the rest but it was really hard to calm down, recover well and get ready for the final 8b section."
Amazingly, Ondra managed to calm himself down and work his way through the final section. Eventually, after 9 weeks of projecting and over a year later, the long-standing project had its first ascent.
Second Ascent: Chris Sharma
23rd March 2013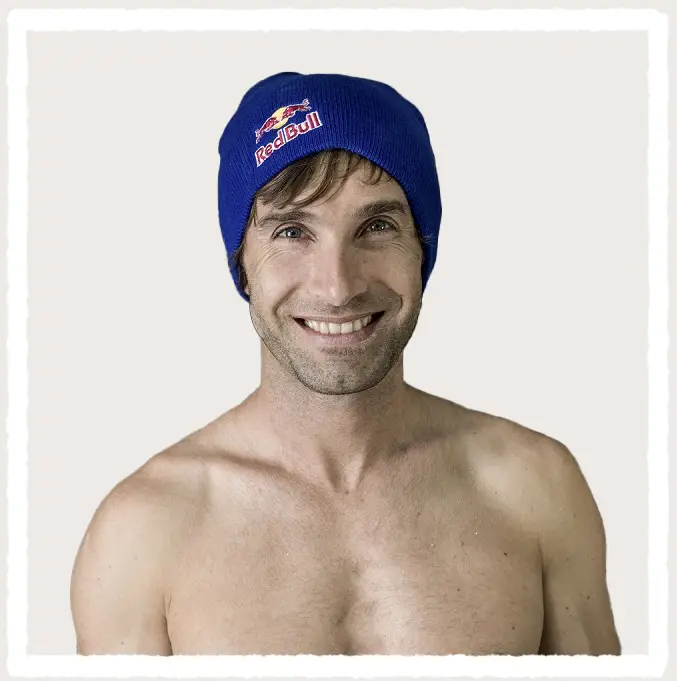 From the outset of Ondra's arrival in Catalonia, Sharma had made peace with the fact that he may no longer be at the forefront of hard climbing. But after watching Ondra attempt his project, and even taking a few burns on the route himself, the Czech's infectious determination reignited his passion for the line.
He even surprised himself with how well he was climbing the route, sometimes even making better links thanks to Ondra ."When I started actually doing well on it, I realized that I might be able to do it. And then, yeah, all those thoughts crept in. Maybe I can do this first and hold onto my 'title,' or whatever. That definitely crossed my mind."
For most of 2012, Sharma and Ondra were trading burns on the route. While the climbing community went crazy at two best climbing battling it out for bragging rights for what most considered the hardest climbing in the world, in reality, it was much more of a friendly affair.
"In truth the two of us just went climbing together. It was a really positive experience, a really friendly atmosphere, we could both learn much from each other. You know, it's much more fun to try a hard route with someone else"
Even after Ondra clinched the FA, Sharma didn't seem undeterred.
"There's this Buddhist text about rejoicing in the success of others and being selfless and for me, this was an opportunity to practice that".
In fact, Ondra's ascent seemed to do the complete opposite. Sharma became more motivated than ever to clip the chains of his long-standing project. Another factor that Sharma credits to helping him hone his focus on La Dura Dura was the ascent of another long-standing project in Santa Linya, Stoking the Fire, 9b. Clipping the chains in Santa Linya allowed him to focus his full concentration on his Oliana project.
And that is exactly what he did. With his mind clearly focused on the ascent, Sharma rigorously trained on his home wall, upped his game on the campus board and followed a strict diet, sleeping and resting regime. "I had to be disciplined, to focus and prioritize my life for what I really wanted," explained Sharma.
The fruits of his labor started to show. A few weeks after Ondra's ascent, Sharma made it through the crux, and was well on track for the ascent, until an unfortunate foot slip scuppered the attempt.
The pressure was on, and Sharma knew that if he didn't send soon, the rising summer temps would hinder any chance of an ascent until he could return again in December.
On the 23rd of March, Sharma and a group of friends made the routine trek to the base of the route.
After falling at the crux on his first attempt of the day, a strange thing happened. Sharma's mentality towards the route, and climbing in general changed.
He reflected on something a climber said to him on the way to the route. "Go out there to play, but play perfectly". This seemingly simple advice changed how Sharma perceived the challenge in front of him. "I just forgot about the goal. I was just using this time on the route as my training. Not training for something. Training just to be a master of your own body, a master of yourself".
With this newfound headspace, Sharma sailed through the crux, and just 10 minutes later, found himself clipping the chains of the biggest battle in his climbing career.
While he once perceived this route as an impossibility, the journey to claim the ascent has transformed him both physically and mentally. "That day I felt certain that I was capable of doing something harder."

La Dura Dura Legacy
Over ten years have passed since the epic battle for the first ascent and we are still yet to see another repeat of this legendary climb. It is not for the lack of trying either. There's been a few world-class climbers who have attempted this iconic test piece over the years.
Perhaps the most noteworthy was when the competition GOAT Janja Garnbret was seen working the route in April 2022. This wasn't her first time tying in on La Dura Dura either, she first tried it on a short four-day trip in November 2021. Despite managing to do all the moves in isolation, was unable to link them together.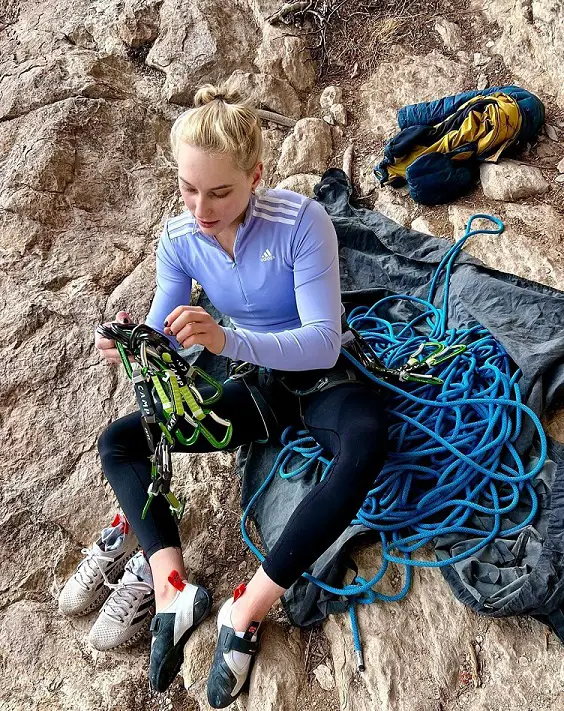 Besides the insane difficulty, some also theorize that the lack of repeats is due to the huge moves required to link the climb together. Both Sharma and Ondra clock in around the 6ft mark, and both were at full span stretching for the crux hold. Shorter climbers will most likely struggle with many of the moves on the route.
Others say that is because there's only a handful of climbers in the world who have the capability to climb such a route, most of whom are busy working on their own futuristic projects or touring on the World Cup circuit.
Whatever the reason, we look forward to seeing what future generations of world-class crushers can do with this iconic route.

Video Library