Ascent Log
| Climb | Type | Suggested Grade | Date of Ascent | Notes |
| --- | --- | --- | --- | --- |
| Panonoramix et les cyclopes | Sport Route | 8c+ | 2020 | Oriane's hardest sport route. |
| Satan I Helvete low start | Boulder | V15 | 2020 | She is one of a handful of women who have climbed to this grade. Video |
| Golden Shadow | Boulder | V14 | 2018 | Oriane became the youngest person to climb a V14 boulder. |

Kit Bag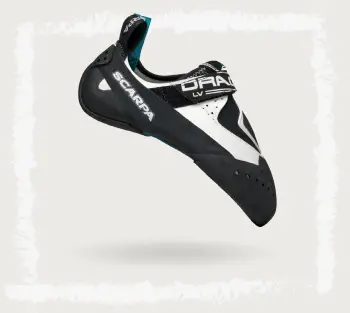 Scarpa Drago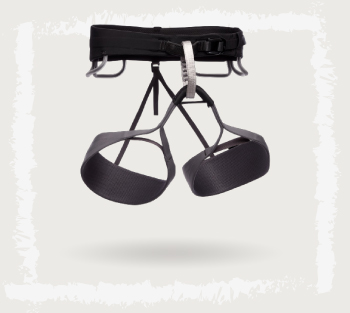 Black Diamond Harness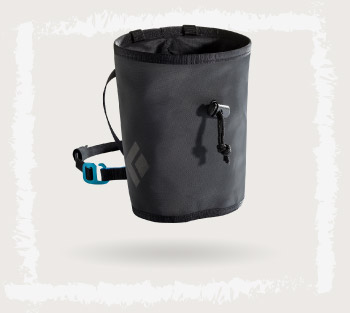 Black Diamond Chalk Bag

Climbing Career
Learning the Ropes
Oriane started climbing at the age of 8 years when she lived on a small island next to Madagascar called Reunion. She was bored waiting for her sister to finish dance classes so decided to try out the climbing wall next door. This was when Oriane's love for rock climbing began.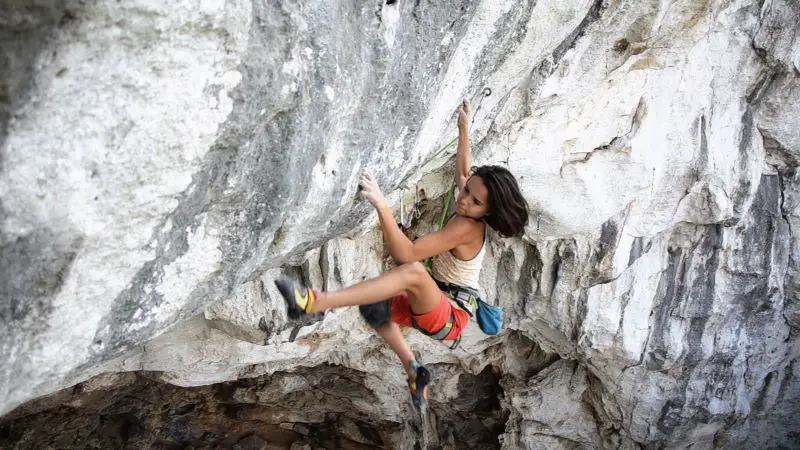 Although we're used to seeing her on artificial walls, Oriane was predominantly an outdoor climber. As she got older, she began entering competitions and tried to balance both indoor and outdoor climbing. Determined to become world champion, she transitioned most of her training and climbing indoors, while still climbing outdoors when the comp seasons ended.
As with a lot of French climbers, Oriane started climbing in Europe's bouldering mecca, Fontainebleau. She loved Fontainebleau so much that she now lives and trains there. A climber's dream.
Competition Climbing
Oriane set her goal at a young age to become a world champion. She achieved that goal in 2019 when she won the Youth World Championships.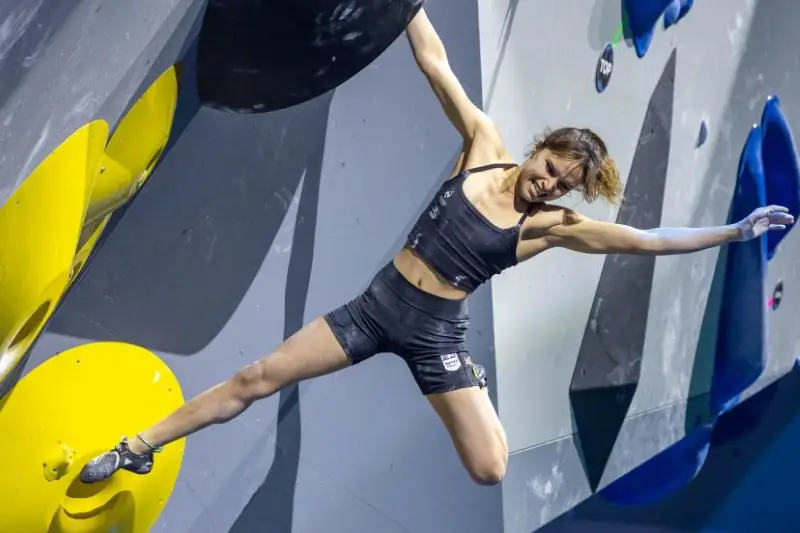 At the age of 16, she made the decision to leave her home in Reunion and move to Paris. This was the biggest change for her at the time as she always trained with her dad and had both her parents there to support her. Even though moving to Paris was a huge leap for Oriane, she transistioned to the senior circuit pretty smoothly.
Oriane started strong in the World Cups taking second place in both Meringer and Salt Lake City in 2021 for bouldering. In 2022 she placed second in Seoul for bouldering and third in the European Continental Championships.
In this year's IFSC competitions, she started off on the wrong foot in Hachioji placing 31st, but after that, she started bagging medals one after the other. She took silver in Seoul and Salt Lake City for bouldering and gold in Prague. She was also placed second in the bouldering World Championships in Bern after Janja Garnbret with Brooke Raboutou taking third.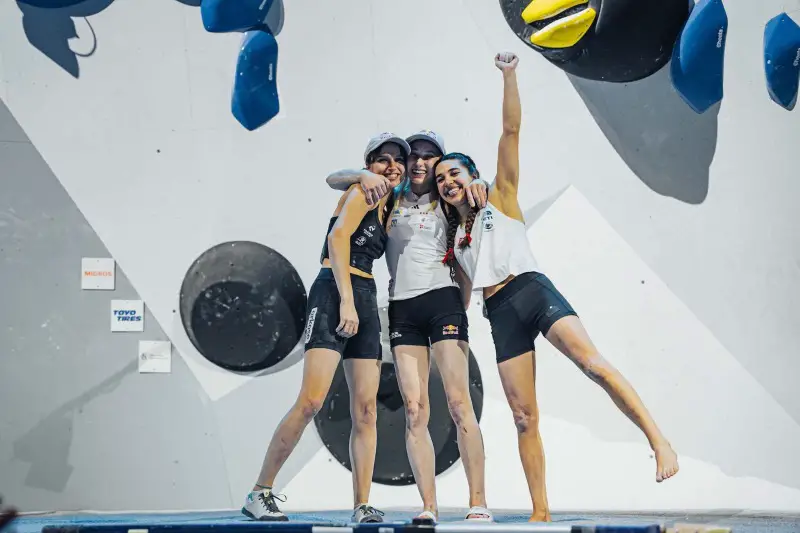 Recently, Oriane's dream of going to the Olympics became a reality when she not only took gold at the European Qualifiers but also bagged herself an Olympic ticket! At least she doesn't need to travel far!
Notable Ascents
Oriane Bertone might be known as a competition climber but she's also one of the best female boulderers in the world.
One of her biggest bouldering achievements is being the younger female climber to send a V14. At the age of 12, she climbed Golden Shadow in the Rocklands, South Africa.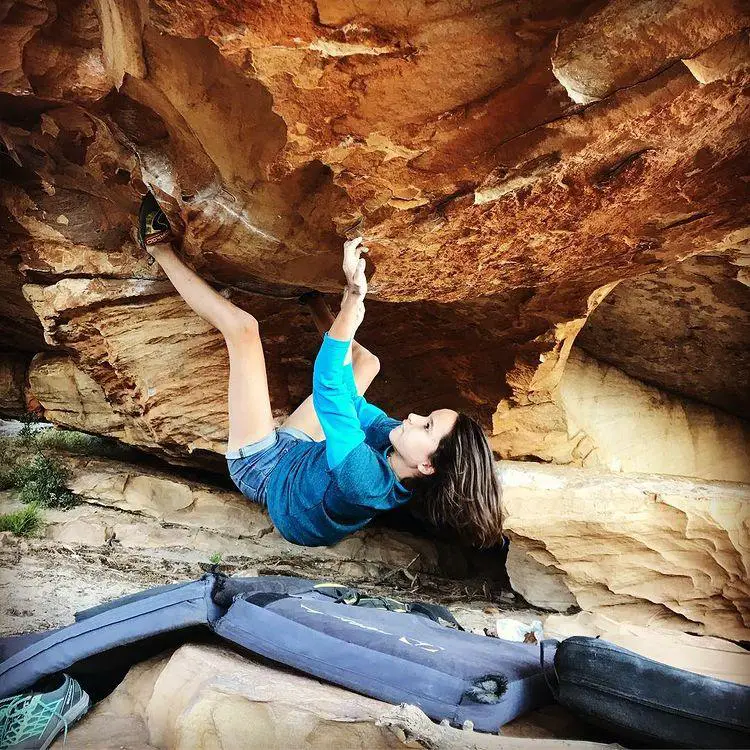 In 2020, she joined the very few female climbers that have managed to top a V15 boulder. She climbed Satan I Helvete low start in Fontainebleau. Oriane has also redpointed 8c+ sport routes.
© Header image from IFSC

Video Library